Located at the foot of Sai Son Mountain in Thuy Khe Village, Quoc Oai District, Thay Pagoda is one of the most attractive places in Hanoi. It was built in 11th century, under Ly dynasty for worshipping the Buddha and the monk Tu Dao Hanh who was well-known for his humility and generosity towards the poor.

According to the legend, the monk Tu Dao Hanh was the inventor of water puppetry to depict the lives of the rural population. This typical form of Vietnamese art has become popular nationwide.


Thay Pagoda consists of three parallel buildings, including Ha (lower) Pagoda, Trung (middle) Pagoda, and Thuong (upper) Pagoda. The outer Ha Pagoda is for offerings and ceremonies, the middle Trung Pagoda is a place for worshiping the Buddha, and the upper Thuong Pagoda for worshipping the monk Tu Dao Hanh with his famous statutes.

The age-old structure looks impressive with a curved roof and an airy and peaceful surrounding. Visitors may be amazed by a beautiful lake with a floating temple in the middle. Water Puppet shows are performed here at yearly festivals. Nearby, there are two old wooden bridges linking to Tam Phu temple. It is so beautiful.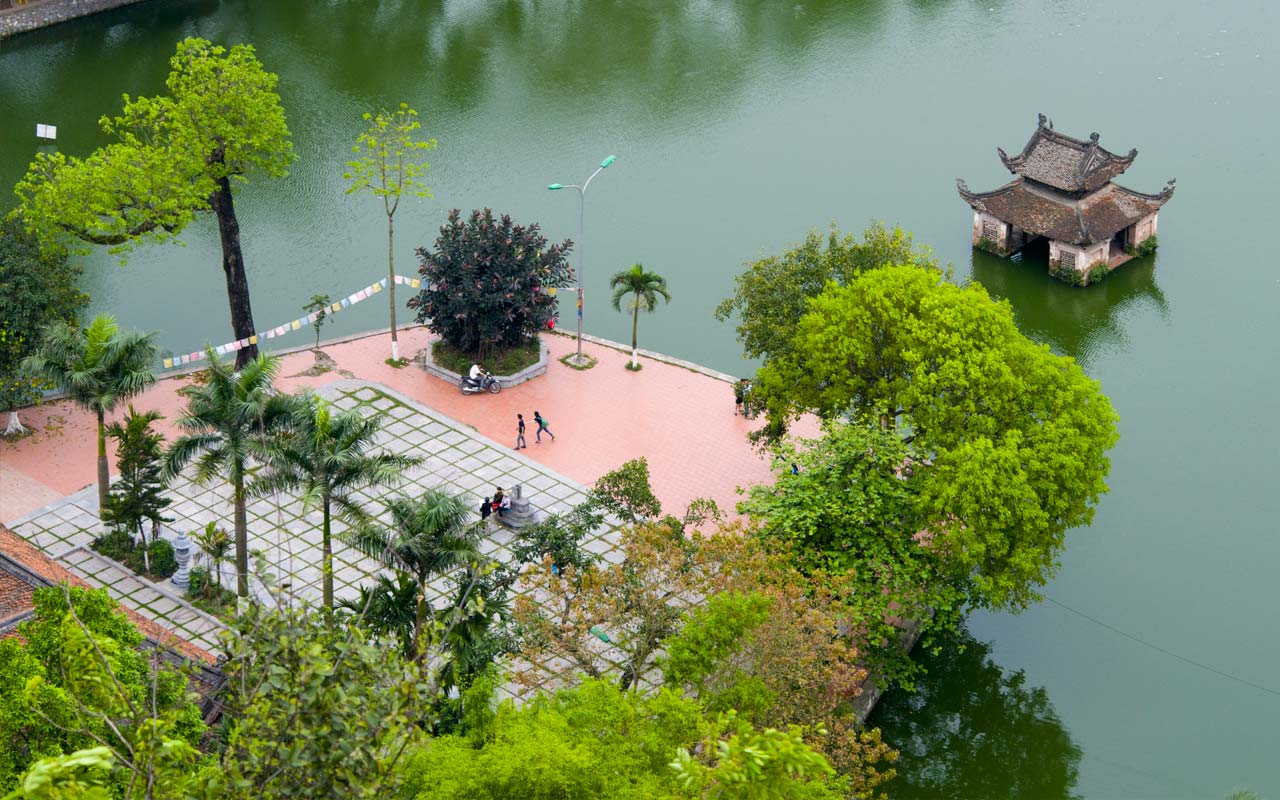 Thay Pagoda is also charming for its ancient structures and natural beauty of mountains and caves. You will feel relaxed and be stunned by the perfect harmony of the surrounding landscapes and Vietnamese traditional architecture.

Just about 30 km from Hanoi, tourists can get there by car from Hanoi with around 40 minutes. The entrance ticket is 15,000VND per adult. This will be a nice trip for you to enjoy the peaceful atmosphere and beautiful scenery.