Hanoi is so much more than just an Old Quarter and Sword Lake. There is a stop sightseeing destination for example, for those who are fascinated by history, local legends, and the Buddhism. It is West Lake (Ho Tay).

Located in the North West of inner Hanoi, West Lake is the largest freshwater in the Vietnamese capital with an area of about 500ha and a shore length of 17 km in total. It is also known as Foggy Lake (Mu Suong Lake), Golden Buffalo Lake (Kim Nguu Lake), or Fox Corpse Swamp (Dam Xac Cao Lake). Each name comes from a legend of the origin of the lake.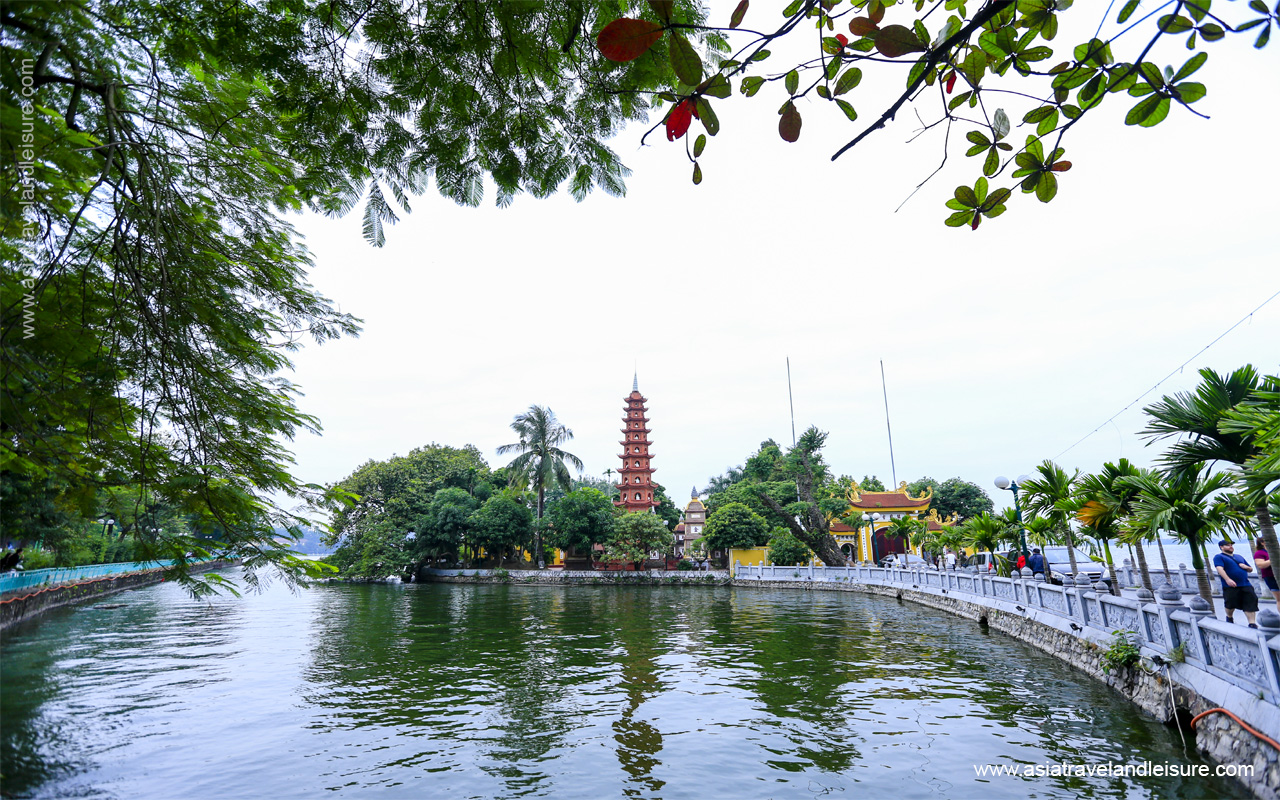 West Lake area is home to more than 20 temples and pagodas ranked as national relic sites for their unique and architectural values. Among them, Tran Quoc Pagoda, Quan Thanh Temple, Tay Ho Pagoda are the most famous tourist destinations.

While a lot of tourists are attracted by the Old Quarter and Hoan Kiem Lake, West Lake is a popular attraction for expats. But it is still a must-visit place for any travelers coming to Hanoi. It is beautiful and clean. You can see many people fishing around it; couples hands in hands walk along the sidewalks. At dawn, hundreds of people, both the young and the old find this place to inhale fresh air, do exercise and cycle around the lake.

In the quiet day, taking a boat on the West Lake is a remarkable experience. This is a great place to watch the sunset, too. Sip a cup of coffee on a streetside restaurant or just stand on the sidewalks and enjoy the peaceful and quiet moments in the afternoon.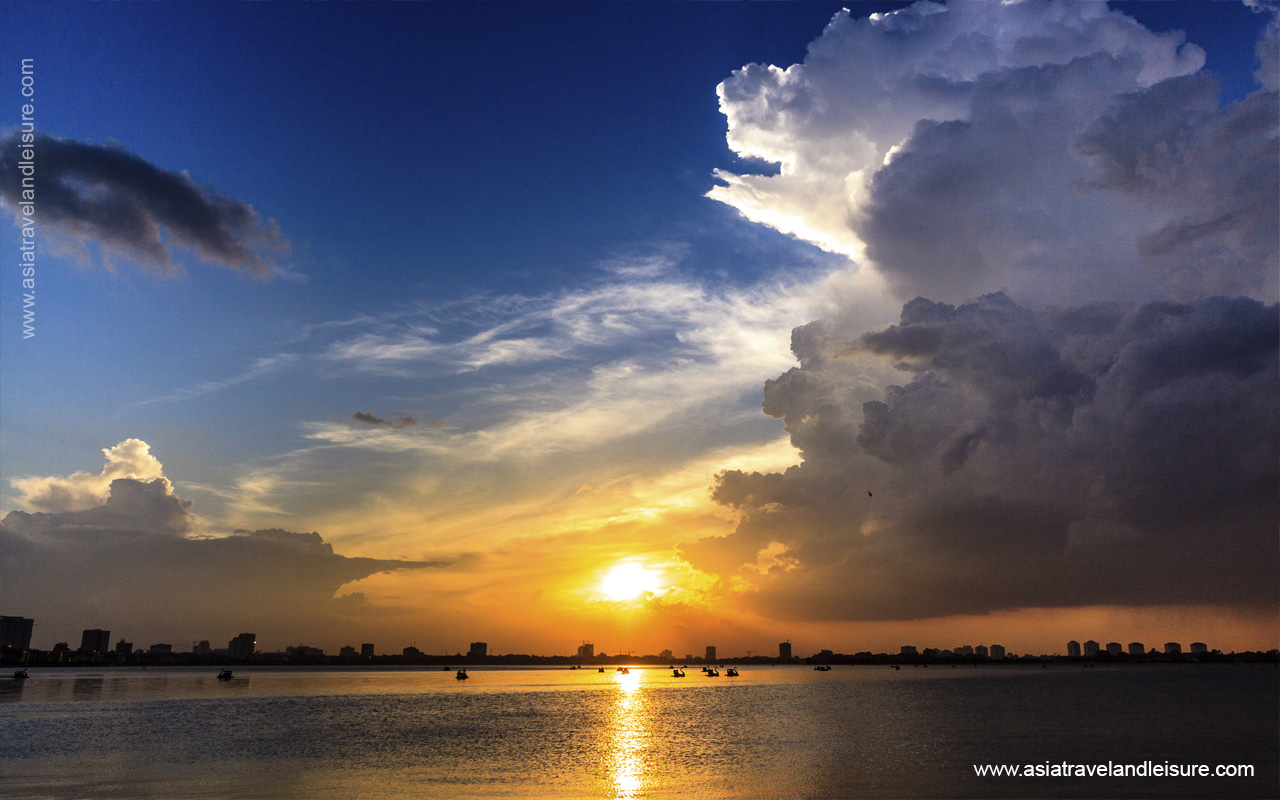 Food is also one of the most outstanding points in West Lake. Try some famous dishes like Banh Tom and Bun Oc if you come here. Moreover, you can easily find a plenty of five-star hotels, stylish restaurants, cafes, shops and nightlife venues that are worth exploring along the shoreline.

About 4 kilometers from Hoan Kiem Lake or Old Quarter, you can reach West Lake with one slow hour walking or the faster way is taking a bus or taxi. Come and discover it in your own way. See you in Hanoi!