Quan Thanh Temple, formerly known as Tran Vu Temple, is a Taoist temple in Hanoi. Located at the corner of Thanh Nien Street and Quan Thanh Street, near West Lake and Truc Bach Lake, the temple with its history and architecture has become a famous religious cultural place in the Vietnamese capital.

According to the legend, Quan Thanh Temple was built during the reign of Emperor Ly Thai To (1010–1028) and was dedicated to Saint Huyen Thien Tran Vu, one of the principal deities in Taoism. This is one of four sacred temples that were established in four directions to protect the capital from evil spirits.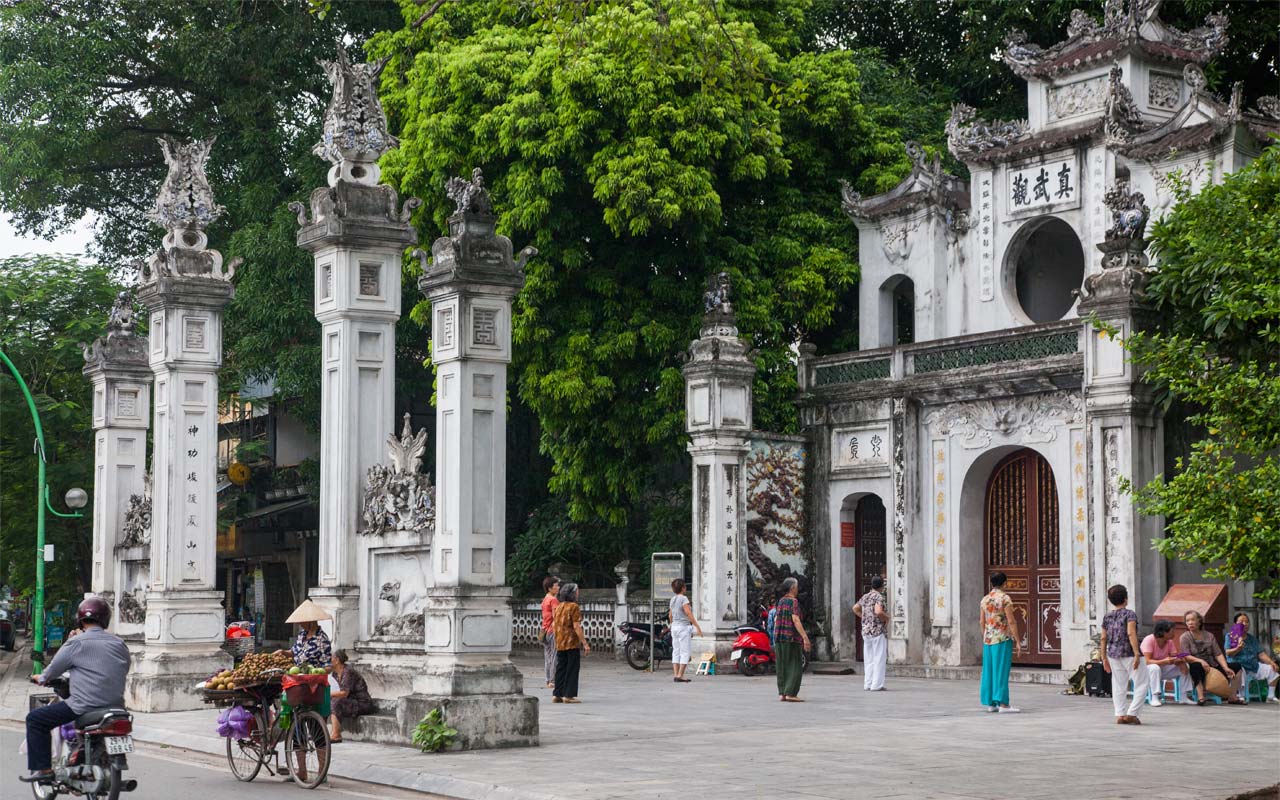 The temple has a majestic three-door entrance, which was built on large stones with a bell tower on its top. Inside the temple, you can find a 4-meter tall black bronze statue of Saint Tran Vu holding a snake and a turtle. In Vietnamese animal symbolism, the snake stands for wealth and the turtle represents protection. The statue is well-known as a true masterpiece because of a refined bronze casting technique of Vietnamese people used in the 17th century.

Through the many ups and downs of history, the temple has retained its unique structure. It has become a famous religious cultural place of Hanoians. On the occasion of Tet holiday or the first and fifteenth of each lunar month, many people come to Quan Thanh Temple to worship and pray for health, luck and happiness for them and their relatives.

If you are keen on Vietnamese history and culture, Quan Thanh Temple is one of the greatest places to visit. It will take you about 15 minutes to reach the temple from Old Quarter. The temple is open daily from 8:00 to 17:00 and the entrance fee is 10,000VND/ per adult.