Sightseeing on your very first morning in Hanoi could start with a visit to Ho Chi Minh's Mausoleum. It is an important historic attraction in Hanoi and no one want to miss it when coming to Hanoi.

Located in Ba Dinh Square, the mausoleum is the final resting place of Uncle Ho who has led Vietnam to independence and reunification. His body is preserved here in a glass case at the mausoleum. Many visitors come here to express their admiration and gratitude towards him.

The embalmed body of Ho Chi Minh is preserved in the cooled, central hall of the mausoleum, which is protected by a military honor guard. He rests in a glass case with dim lights as if he were sleeping in the simple clothes worn when he was alive.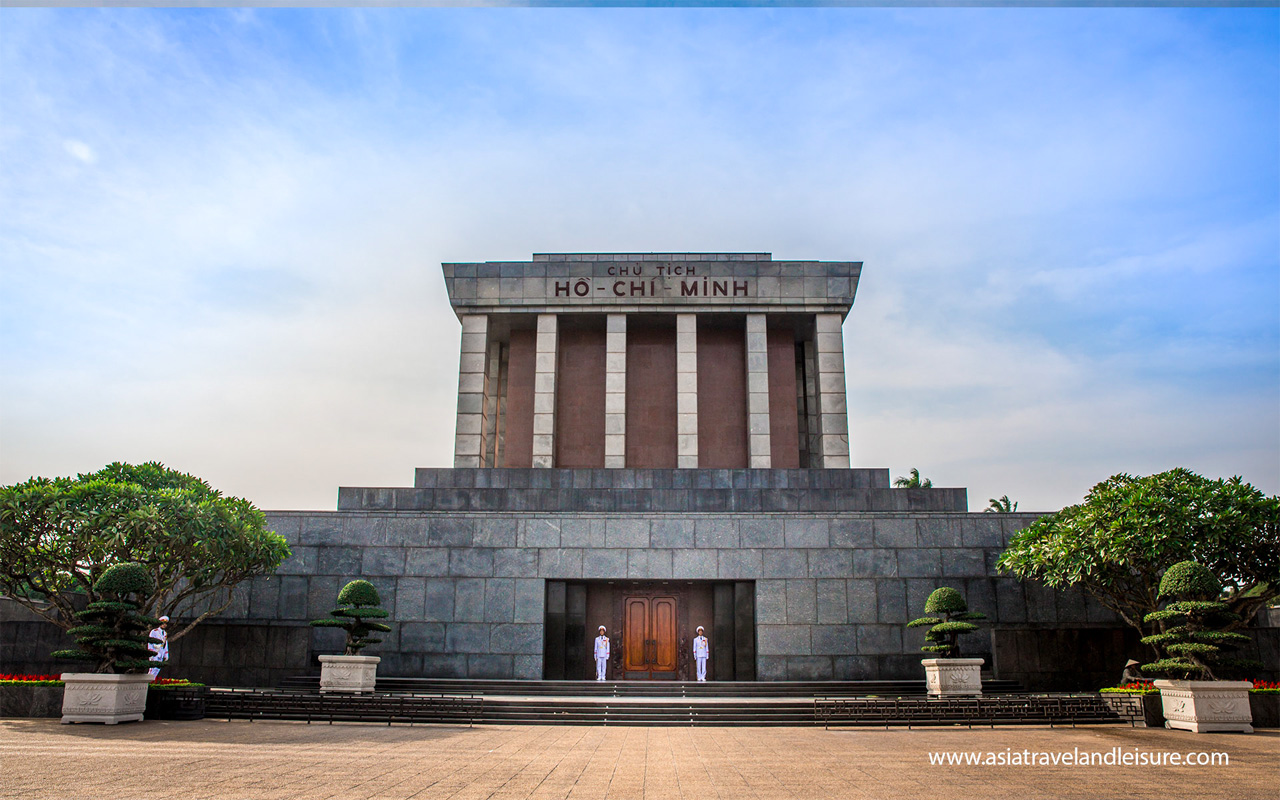 Built over 2 years from 1973 to 1975, this project was the result of a close collaboration between engineers from Vietnam and the former Soviet Union. The mausoleum is divided into three floors and the second is the center of the construction, where the remains of the president are kept in a chamber, accessible through a series of passages and flights of marble stairs.

Visiting the Mausoleum is free of charge but involves a set of strictly enforced regulations. Do not wear short skirts, tank tops or hats. You may be requested to store daypacks, cameras, and phones before entering. Taking photos, talking, putting your hands in your pockets or finger-pointing are strictly prohibited inside the mausoleums. Visitors are expected to remain silent and walk in two lines slowly and steadily through the mausoleum.

To get there from Hoan Kiem Lake, you can take a cyclo and you will reach the mausoleum after just 5 minutes.

Opening Time: 5 days per week, except Monday and Friday
Cold seasons (from November to March): 8:00 a.m - 11:00 a.m
Hot seasons (from April to October): 7:30 a.m - 10:30 a.m
Closed once per year in October, November, or December for the maintenance.