With a great historic and architectural value, One Pillar Pagoda was officially recognized as "The Pagoda with the Most Unique Architecture in Asia" by the Asia Record Organization in 2012. It has become a must-see attraction in the itinerary of any domestic and foreign tourists to Hanoi.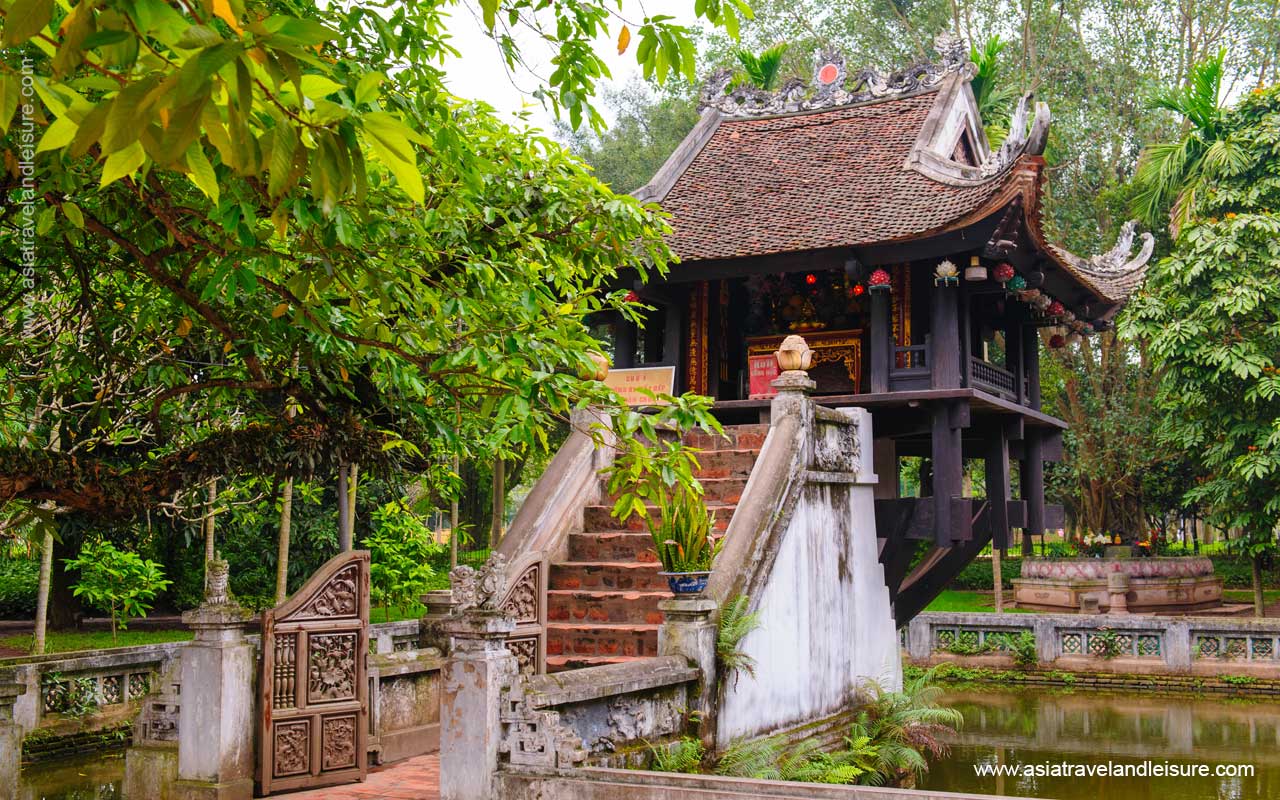 One Pillar Pagoda, also known as Chua Mot Cot, Dien Huu or Lien Hoa Dai, is an ancient pagoda situated next to Ho Chi Minh Mausoleum, right in the center of Hanoi. It started being constructed under Ly Thai Tong's dynasty in 1049.

Experiencing decades, the pagoda was repaired and restored several times. In 1954, French colonists used explosives to destroy the pagoda before withdrawing from Vietnam. In 1955, Ministry of Culture had One Pillar pagoda rebuilt by architect Nguyen Ba Lang and it remains as this shape until now.

This pagoda is distinctive and unique in terms of architecture. A wooden square pagoda with a curved roof was built on a single concrete pillar in the middle of the pond. It was designed to resemble a lotus blossom which represents pure beauty and is regarded as a symbol of the pagoda.

One Pillar Pagoda is one of the most delightful architectural complexes in Hanoi, attracting a large number of domestic and foreign tourists. The pagoda is open daily from 8:00 to 17:00. There is no entrance charge to visit the pagoda.