Sword Lake is considered the heart of Hanoi. It has been called many names like Luc Thuy, Thuy Quan, Ta Vong, Hoan Kiem and Huu Vong. The recent name "Hoan Kiem Lake" means "The lake of Returned Sword" dates back to the 15 century. It relates to the legend of Le Loi King who got a sword from and then returned to a sacred turtle after defeating Chinese Ming dynasty invaders. There used to be some big turtles living in the lake for all those years, unfortunately, the last one died in 2016.

This is one of the main tourist attractions in Hanoi with a green scenery of many big trees planted along the sidewalks surrounding the lake. Many historical and cultural structures located by the lake like The Huc Bridge, Turtle Tower, and Ngoc Son Temple make the lake simply the pride of the Hanoians.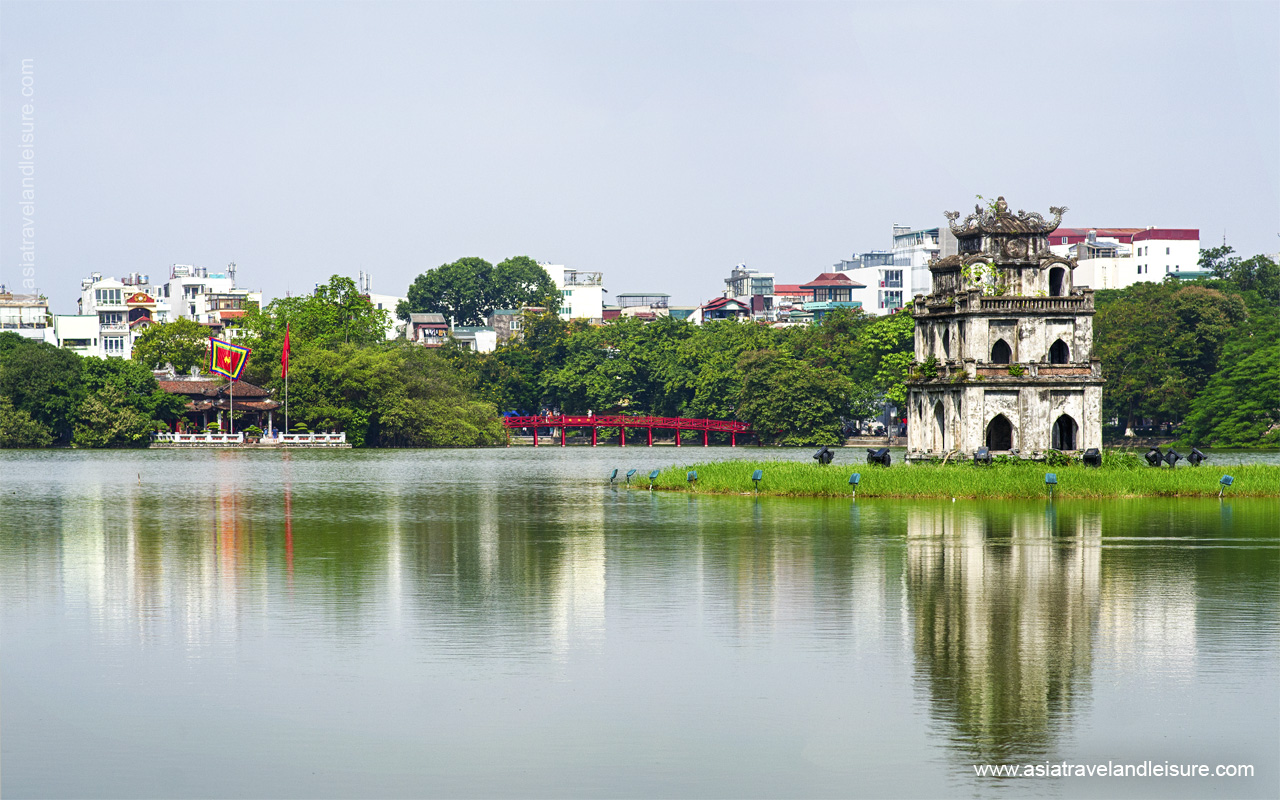 A day in Hoan Kiem Lake changes from the early morning to late evening, from calm and peaceful to lively and bustling.

Come to Hoan Kiem Lake in the early morning, around 5 a.m, you will see lines and lines of the old and teenagers doing yoga, tai-chi, aerobics, and gymnastics. Feel free to join! When the sun rises higher, the atmosphere becomes noisier. Thousands of people pass by on their way to work; students go to school; restaurants and vendors open their shop. You will see a flood of motorbikes twisting along the lake, gangs of "xich lo" - a three-wheel bicycle taxi who are ready to take you around the lake. And please note that the nightlife in Hoan Kiem Lake is so amazing. It turns to the only pedestrian zone during the weekends. A lot of young people, couples and families come here to entertain, to relax and participate in some folk games around Hoan Kiem Lake. It is definitely one of the musts to do when visiting Hanoi.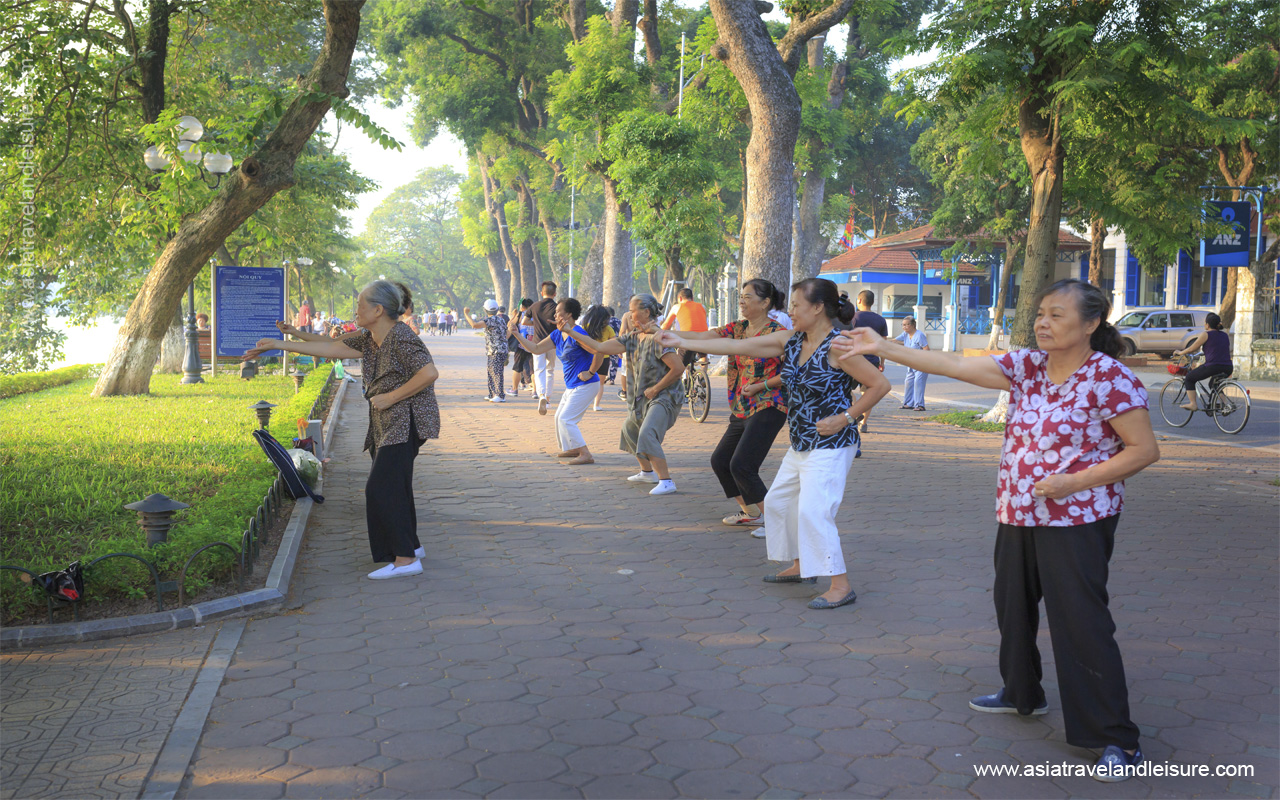 Moreover, on the special occasions such as Independence Day or Lunar New Year…, Hoan Kiem Lake becomes a gathering place. Thousands of people flock there to celebrate it together. Streets are decorated with thousands of blinking colorful lights. It has actually become a cultural center in Hanoi. See you around Hoan Kiem Lake!