The Temple of Literature (Van Mieu) is a famous historical and cultural relic in Hanoi. This temple was built in 1070 at the time of Emperor Ly Thanh Tong in honor of Confucius, sages, and scholars. It hosts the first university in Vietnam – Quoc Tu Giam which was built in 1076 for royal family members, and it was later opened to talented students from all over the Kingdom.

Visiting the temple, tourists will have a chance to discover historic buildings from the Ly and Tran dynasties, ancient constructions such as Khue Van Pavilion which is the symbol of Hanoi, Worshipping Hall and see a system of 82 stone stelae on the back of turtles. They were inscribed with the names, places of birth and achievements of the Confucian graduates who had passed examinations from 1442 to 1779.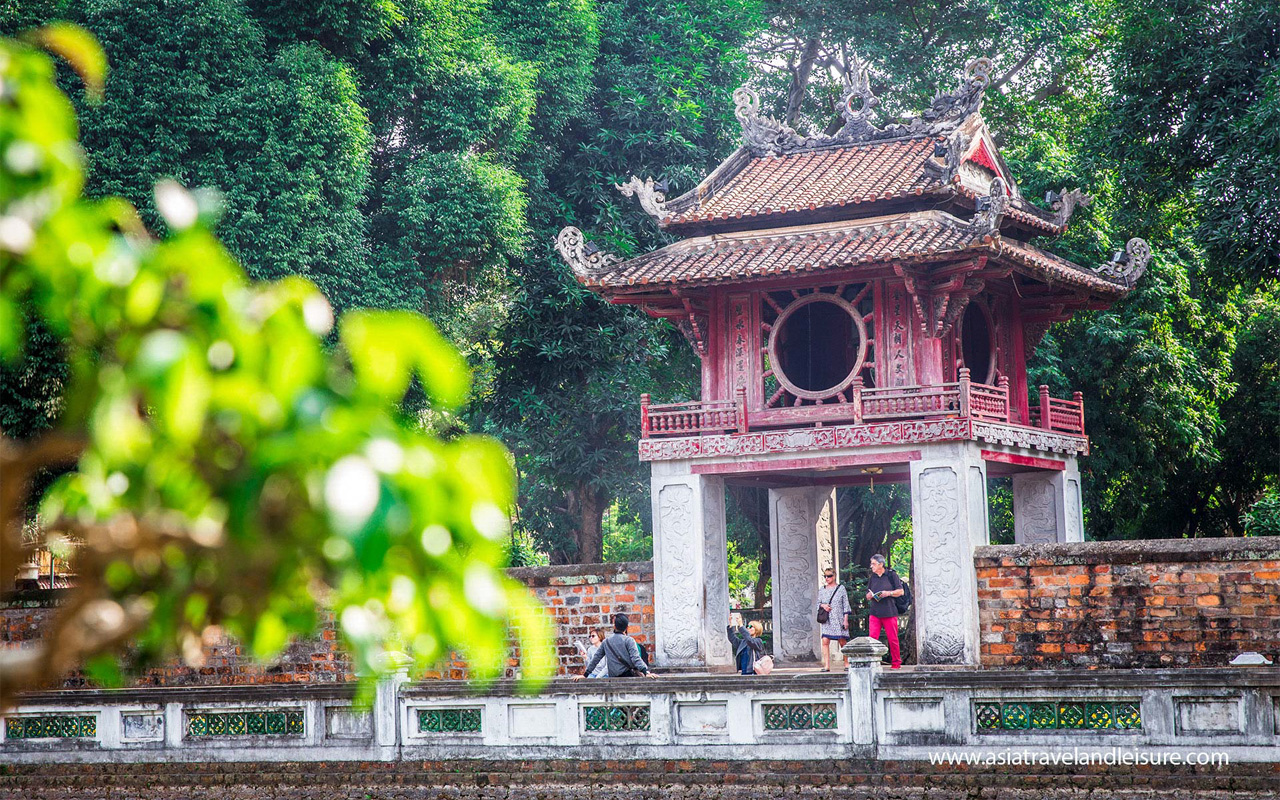 If you visit the temple at the beginning of the year or during the summer when many important examinations take place, you will catch sights of numerous students making group photographs and praying for the dose of luck to pass the test.

The Temple of Literature is a short stroll from Ba Dinh Square and is also close to the Presidential Palace and Vietnam Fine Arts Museum. It is between Ton Duc Thang Street and Van Mieu Street which is about 2-3km west of Hoan Kiem Lake and takes you 10 minutes by taxi.

The entrance fee for the complex is 30,000 VND per adult. Opening hours from 7:30 to 18:00 in summer and from 8:00 to 18:00 in winter every day.