Vietnam Museum of Ethnology offers an insight into the 54 different ethnic groups of the whole Vietnam in an effort to preserve cultural heritage and promote socio-cultural diversity within the country. If you don't have much time to explore all ethnic areas in Vietnam, this museum is a perfect choice instead.

Coming here, you will have a chance to see a colorful and rich picture of Vietnamese culture. The museum is also a center for ethnographic research. There are both indoor and outdoor exhibitions.

The indoor area focuses on Vietnam's various ethnic groups whose objects are displayed in glass cases and dioramas. Meanwhile, the open-air exhibition includes houses of some ethnic groups like the Ede long house, the Tay stilt house, the Yao house half on stilt and half on earth, the Hmong house, the Viet house with tile roof, etc.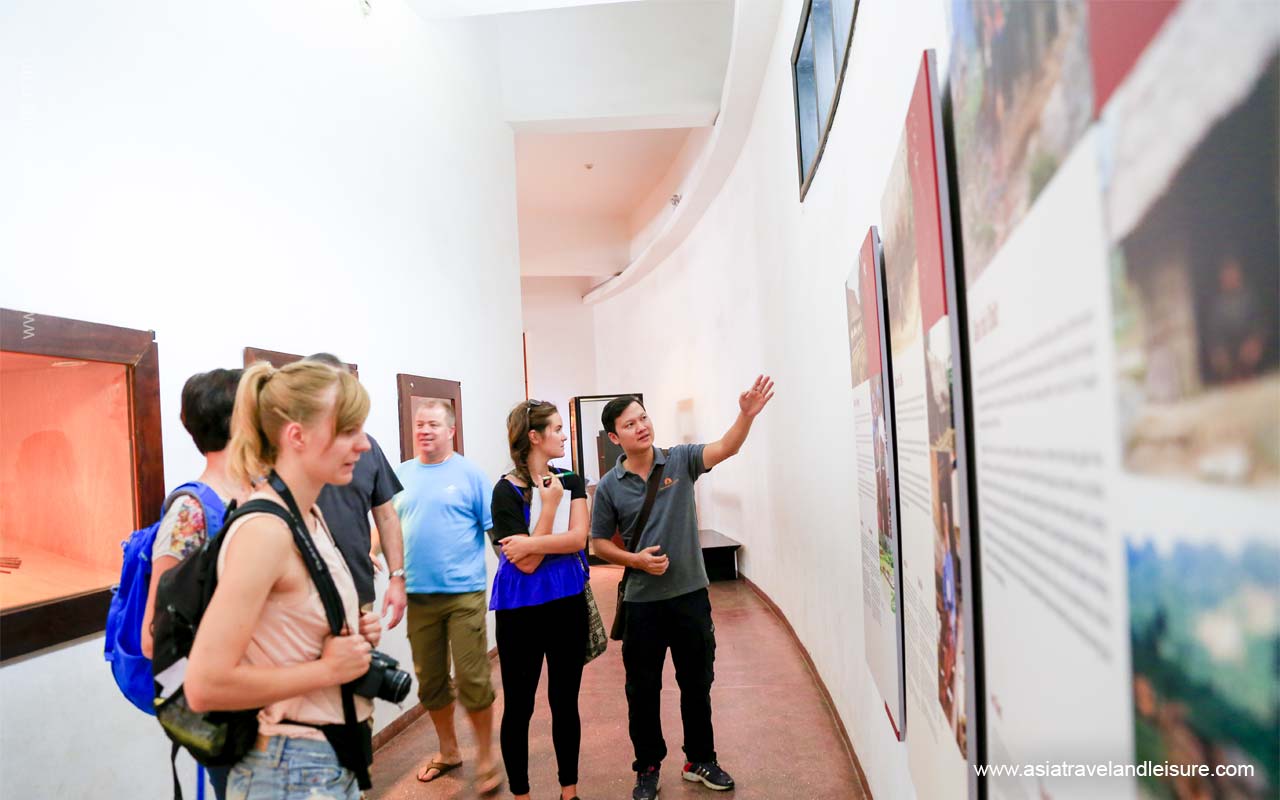 Between the houses, there are trees indigenous to the area of each house, zigzagging paths and a meandering stream crossed by small bridges. The outdoor museum is of much captivation to most tourists not only for the cultural values but also for a natural landscape.

The museum is suitable for children, for students and for those who are keen to learn about the multiculturality of Vietnam or simply find a green space to relax. You don't need to worry about language barrier because all documents and display signs throughout have been translated into French and English.

The museum is on Nguyen Van Huyen Street, Cau Giay District 8km from Hanoi center. The best way to come here is by taxi which takes you about 20 minutes. The entrance fee is 40,000VND/person and the museum opens every day from 8:30 to 17:30 except Mondays and Lunar New Year's Holiday.