One of the things that makes Hanoi unique and attractive is Hanoi Old Quarter. This is a must-go place that any tourists definitely should not miss by any means when visiting Hanoi.

Located in the middle of Vietnamese capital, Hanoi Old Quarter has remained the original street layout and architecture of old Hanoi. At the beginning of the 20th century, the city consisted of only about 36 streets, which is a reason why Old Quarter is also called "the 36 Streets". Each street then had merchants and households specializing in a particular trade there such as Hang Bac (Silver Product), Hang Ma (Paper Product), Hang Go (Wood Product), just to name a few.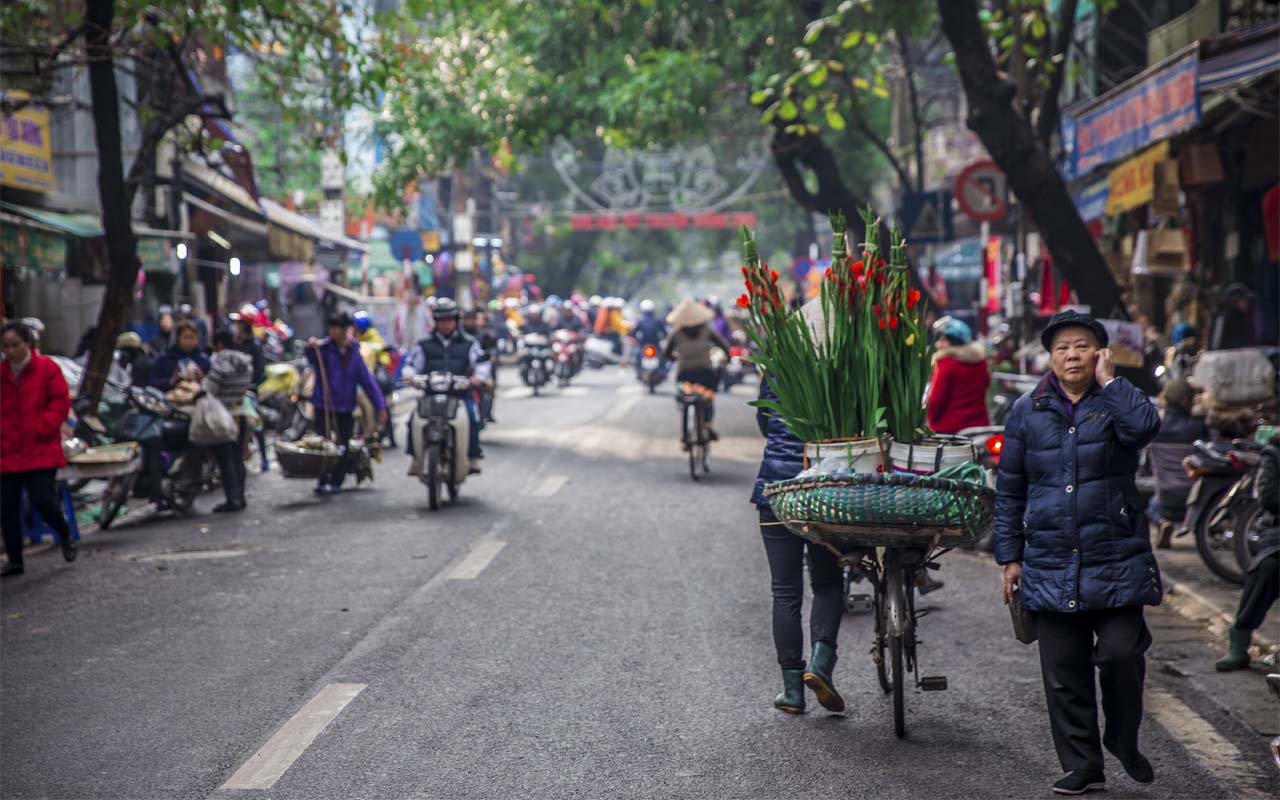 The street names nowadays still reflect these specializations although few of them remain exclusively in their original commerce. This bustling area is famous for its small artisans and merchants gathering to sell their products. Local cuisine specialties, several clubs, and bars can be found here also.

Especially, let's explore a night market (called Dong Xuan night market) in the heart of the district opening every Friday, Saturday, and Sunday evening. This is a big and bustling covered market packed with vendors selling food, clothing, goods, and souvenirs at wholesale prices. It is very crowded and amazing with the always holiday atmosphere.

During the weekend days, parts of the Old Quarter turns into walking streets. It is an extraordinary place to chill out and relax. You also have a chance to experience the Vietnamese cultural activities, folk games as well as the traditional lifestyle of the locals.

Hanoi Old Quarter is a perfect stop for those who want to discover Hanoi with a genuine desire to have a grasp of the city's culture or a curiosity to travel back in time. With its old-style narrow streets full of antique brick houses, it seems to nostalgically resist the flow of time while still actively trying to adapt to the dynamic atmosphere of the modern city.

It may be a little crowded here but find yourself a place to sit and watch the chaotic and energetic life of Hanoians. Come and experience in your own way!