Ngoc Son Temple (Temple of the Jade Mountain) is a peaceful and quiet place located on a beautiful islet in the middle of Sword Lake. It was built in the 19th century and has witnessed many of the ups and downs of Hanoi capital.

To get to the temple, visitors will cross The Huc Bridge (Morning Sunlight Bridge) which is a charming red colored classic Vietnamese style wooden bridge. The temple entrance, called Dac Nguyet Lau (Moon Viewing Tower), has a beautiful design with its ancient features kept intact.

Within Ngoc Son temple, there are two structures connected to each other: the temple facing the north is reserved to worship General Tran Hung Dao and the scholar Van Xuong and the Tran Ba Pavilion facing the south with its intricated and poetic architecture. There is also a statue of Buddha Amitabha inside the temple, which is proof of the diversity of the people's spiritual life and the co-existence of different religions in Vietnam.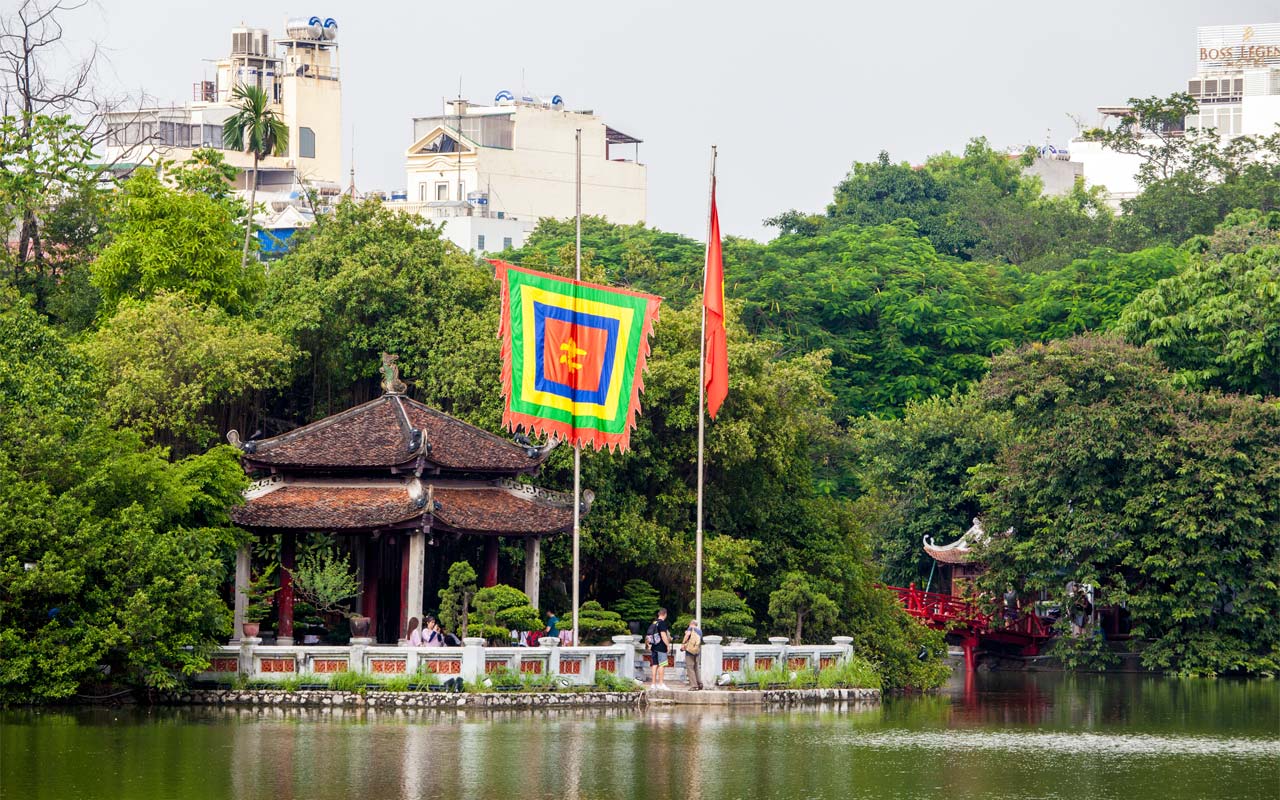 There are also several buildings around the temple such as Thap But (Pen Tower) - a 10-meter high stone structure whose tip resembles a writing brush and Dai Nghien (Ink Slab) - also built with stones and held up by three frogs. It is a unique feature of this temple. Since their creation, the Pen Tower and the Ink Slab have become sacred symbols relating to the national literature and university examinations to discover talented people. Students often visit this site to pray for good luck in their studies.

Together with Sword Lake and the Turtle Tower, Ngoc Son Temple is a pleasant place to enjoy Hanoi's culture. You can visit the temple every day from 7:00 to 18:00 and the entrance fee is 30,000 VND/ per adult.