Located at 40 Nha Chung Street, within Old Quarter and near Sword Lake, St. Joseph's Cathedral (known as Nha Tho Lon) is a Roman Catholic neo-gothic style cathedral which was built about 120 years ago. It is the oldest church in the Vietnamese capital to hold the religious activities of the parishioners of Hanoi.

The church's design is similar to the architecture of Notre Dame Cathedral in Paris. It was one of the first structures built by the French colonial government in Indochina when it opened in December 1886.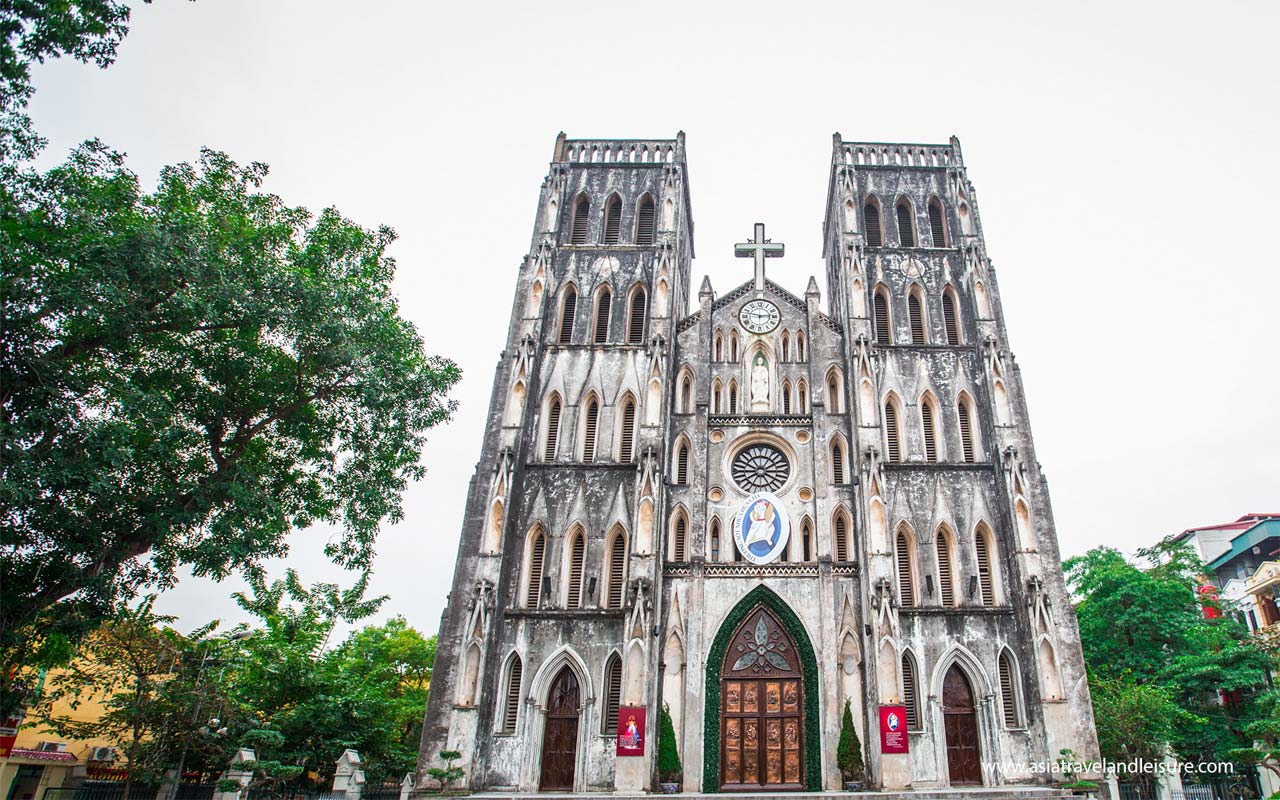 The appearance of the cathedral including the doors, colorful window glass and the religious paintings for decoration follows Western style; however, the main interior part is decorated in Vietnamese way with two typical colors yellow and red. Outside, in front of the cathedral stands the statue of Mother Maria.

Today, thanks to the beautiful architecture and good venue at the city center, the area surrounding the cathedral is always packed with hundreds of local people and tourists hanging out with friends for drinking, talking, and watching the street.

Take a seat around Nha Chung Street, order a glass of lemon tea and see the live life of the locals. You can also easily find many eye-catching souvenir shops and Western-style restaurants here. Especially, St. Joseph's Cathedral is not only the holy place for Christians to hold their wedding but a great venue for non-religious grooms and brides to take nice wedding shots also.