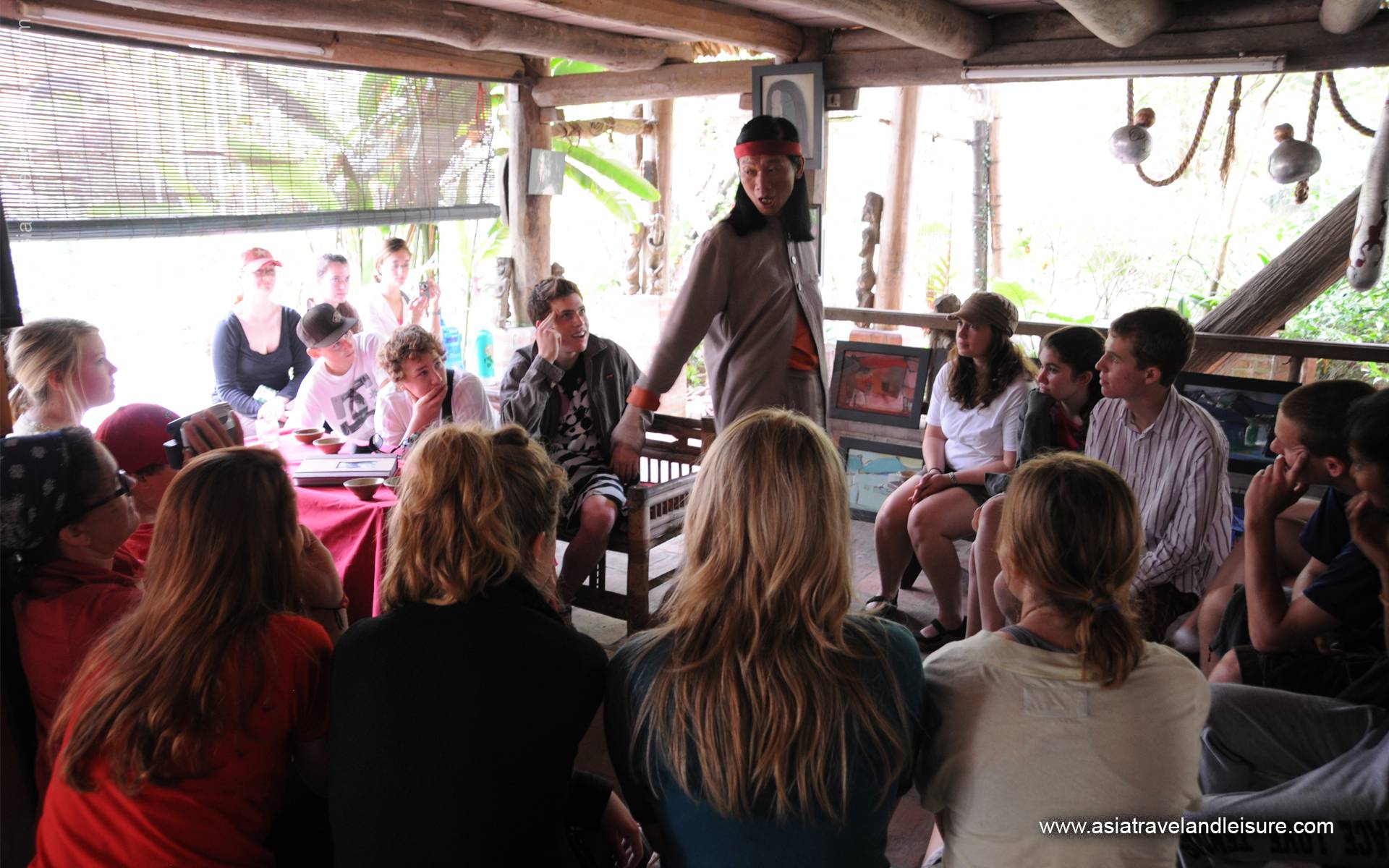 Through insider's access to iconic voices on all sides, this one-of-a-kind educational program empowers travelers to absorb the central lessons of Vietnam. If you're looking for a gap year destination, volunteer work or a school holiday (Week Without Wall) that offers more than the pleasures of sun, sea and sand, this could be it. Hanoi has grand evidence of the French colonial past, while the ancient capital of Hue has palaces and pagodas from the 18th century Nguyen dynasty on the shores of the Perfume River. Breathtaking powdered-sugar sandy beaches of Danang and Nha Trang, limestone islands of mysterious Halong Bay, lively Mekong River Delta culture, verdant jungle and terraced hilltribe farms in Sapa, the tree-lined boulevards and Chinese markets of Saigon... The Vietnamese are a warm and hospitable people and never fail to charm those they meet. You won't find many countries more welcoming to the student traveler than Vietnam.
Through comprehensive itineraries balancing active learning with quiet reflection, travelers experience the magic of Vietnam - natural beauty, diverse cultural traditions and culinary delights - with an understanding of the War itself through a lens of compassion. Our trips are designed to provide students with opportunities they could not experience by any other means. Our Vietnam student trips aim to highlight the diversity within the countries and endeavor to facilitate students' knowledge, offering local insights, immersive experiences and access to communities, local schools and activities not available to any other service provider.
All our service programs are initiated to awaken students to notions of global citizenship and help instigate the life-long process of understanding the complex issues or inequity and social justice in a manner that can teach compassion, solidarity and dignity.
All our trips can be modified in any way to better suit your trip aims, budget and your school's particular educational objectives. Talk to us about your next school expedition today!
Other Student Adventures