Located on the bank of Duong River in Bac Ninh province, Dong Ho painting village is famous for its traditional folk paintings. Dong Ho painting is one of the most precious cultural and traditional paintings and also is an integral part of the folk culture of Vietnamese people.

The paintings are special and unique. They are printed by hand on "Do" paper, each color having its own printing block. The printing inks are made with natural materials of vegetal or mineral origin: soft black from dried and charred bamboo leaves, red from cinnabar dust, and silvery white from finely ground oyster shells.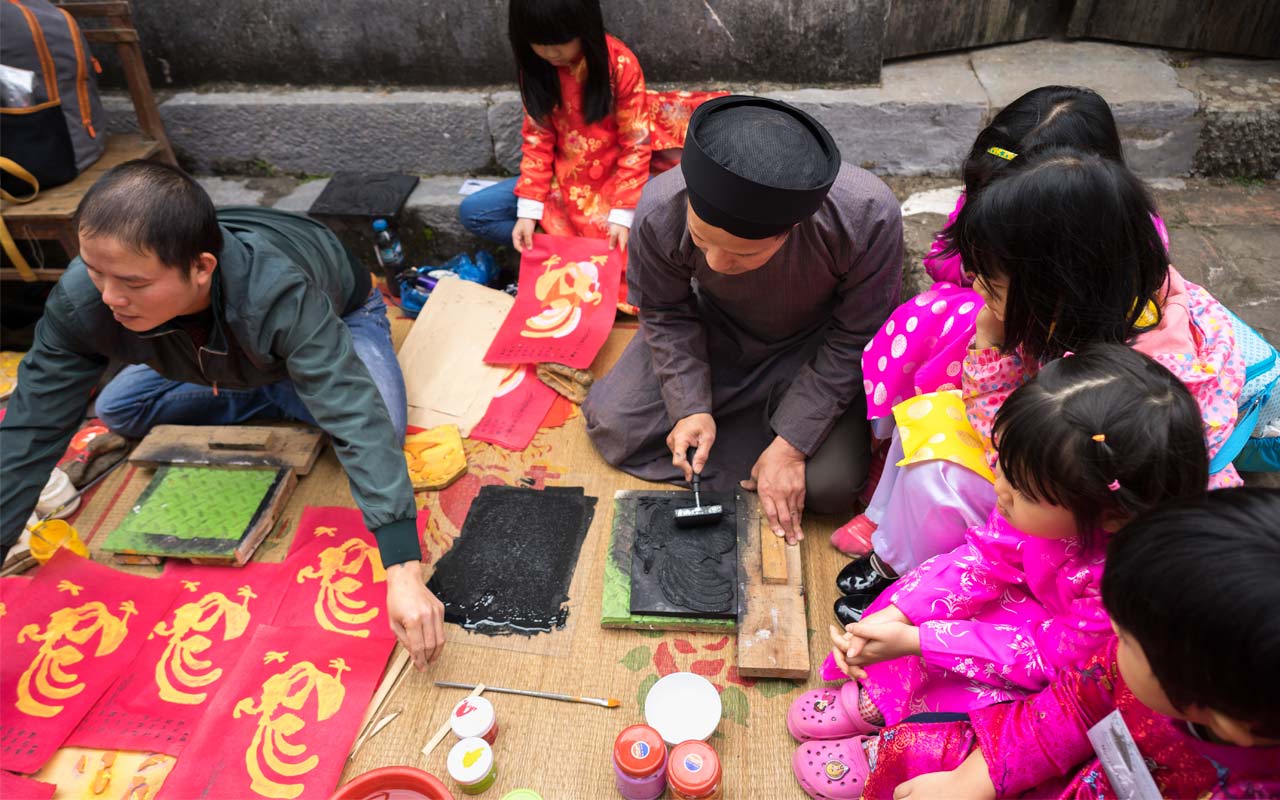 Dong Ho paintings are simple, meaningful and created for the mass. They depict people's aspirations, daily activities, folk games, work, husbandry, festivals which are portrayed both reality and dream of the people.

In the past, Vietnamese people often used Dong Ho paintings to decorate their houses during Tet holiday. People would hang them on the walls for a whole year then replaced by new ones when another year coming.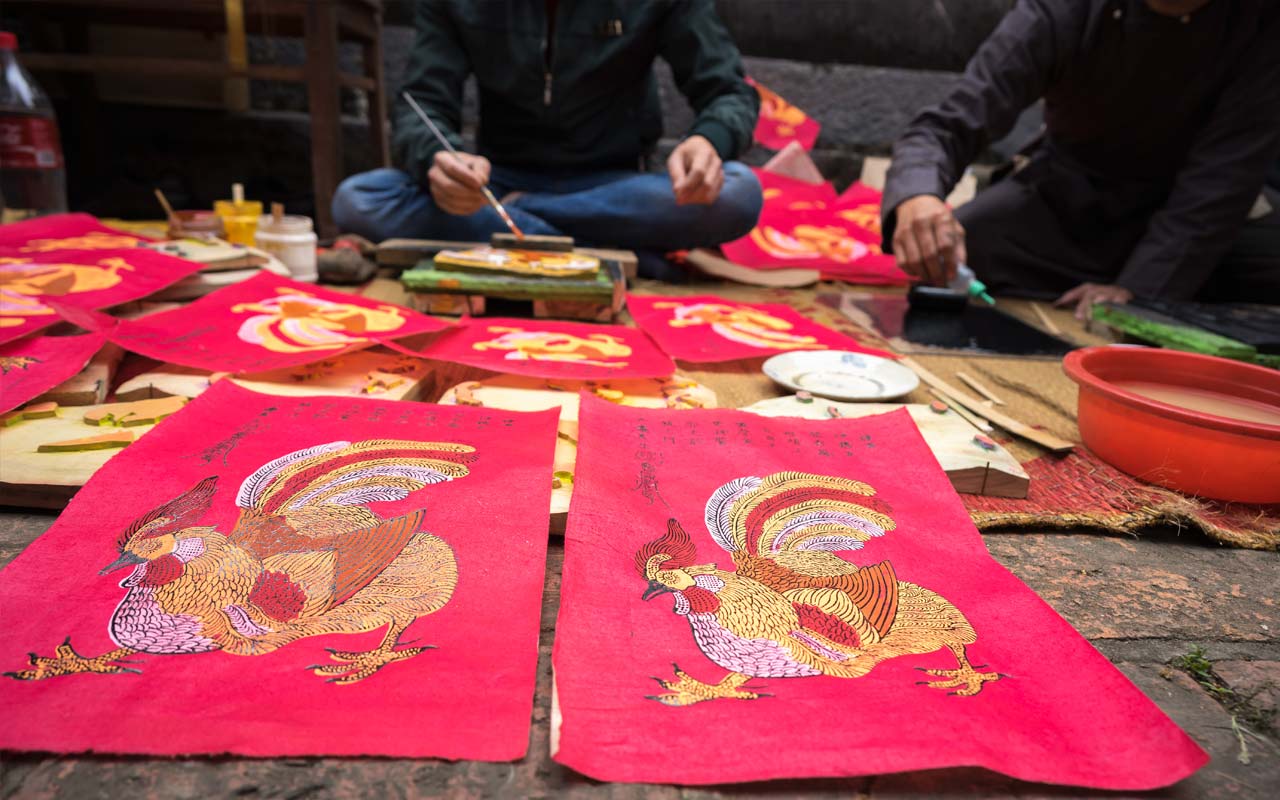 Now, the production of Dong Ho paintings is not as prosperous as in the past. Many families in the village have quit doing this craft, there are a few families which still preserving it by continuing to make the paintings with the traditional folk themes and creating the new samples to meet the market demands.

Dong Ho Painting Village is 35km east of Hanoi and it takes you about 3-4 hours to reach there by car. To enjoy its vibrant atmosphere, visiting the village during Tet holiday is the best. The atmosphere is vibrant and busy.