Cat Cat Village, located 2km from Sapa, is an old-age village of the H'mong ethnic minority. Nestled in the bottom of Muong Hoa Valley and near the splendorous Cat Cat Waterfall, this village is an ideal place for those who want to discover the life and culture of one of the main ethnic groups in North Vietnam.

Upon visiting you will have a chance to admire the beautiful picturesque of terraced rice fields, Cat Cat waterfall, and stunning surrounding mountain views. Formed in the 19th century, the village still preserves and remains many H'mong people's traditional customs and habits. If you come to Sapa at Tet holidays, you can take part in one of the largest festivals of H'mong people, called Gau Tao festival. It is held from 1st to 15th of lunar January to pray for good health, happiness, and lucky children.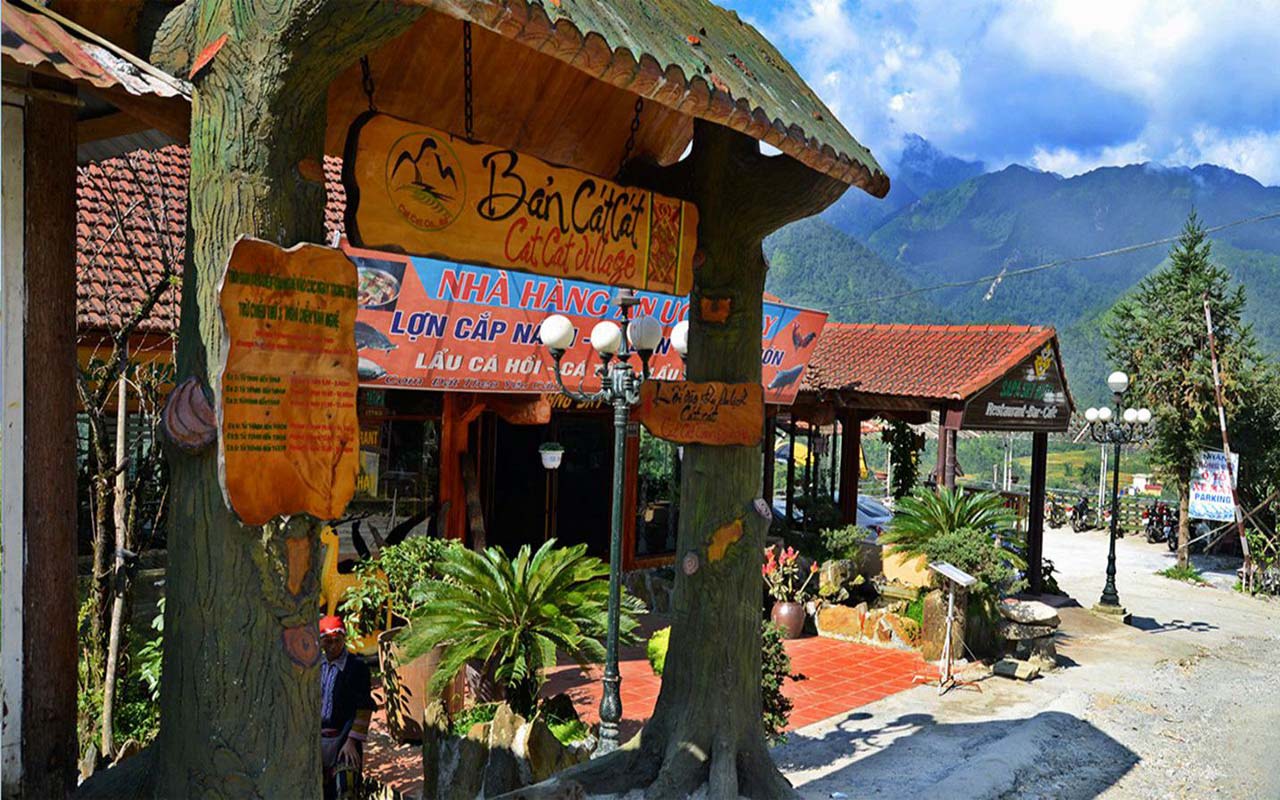 Cat Cat village is also famous for brocade embroidery, a traditional handicraft of H'mong ethnic group. Tourist can easily catch an image of young women sitting in front of their looms with the colorful pieces of brocade. Besides, the locals are good at making silver and copper jewelry. They are sophisticated and unique.
You can buy some beautiful handmade brocade products and jewelry such as earrings, bracelets, scarfs, items of clothing, backpacks from several small shops in the village. Don't forget to try some Cat Cat's food specialties like Thang Co, corn wine, smoked meat…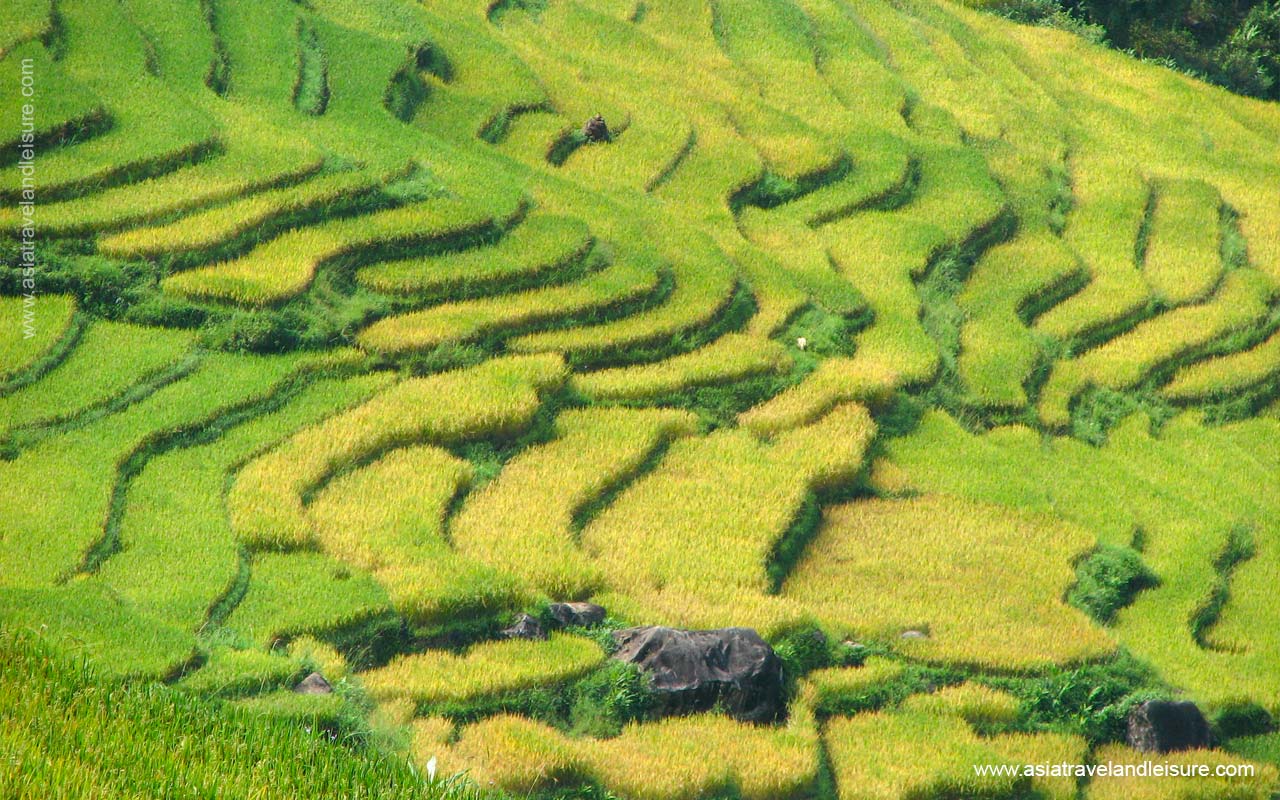 The best time to visit Cat Cat village is during the dry season, the months from September to November and from March to May. It will offer you the wonderful pictures of natural beauty. So, remember to charge your phone and camera's battery before coming. This village is also perfect for trekking. It is near Sapa town and the road is fairly smooth.

To enter Cat Cat village, it costs you 70,000VND per adult for an entrance ticket. Come and discover the great spot in Sapa.