Ta Van is a small village of Lao Cai province lying peacefully in a picturesque valley of Muong Hoa. Located about 8km from Sapa, this village is the homeland of several ethnic groups such as H'Mong, Giay, and Red Dao with approximately 1000 people.

The road leading to Ta Van village is small and narrow. You also have to cross the suspension bridge over Muong Hoa spring. When reaching there, you will immerse in the magnificent landscape of the fertile rice terraced fields surrounding the village and the mysterious ancient rock filed.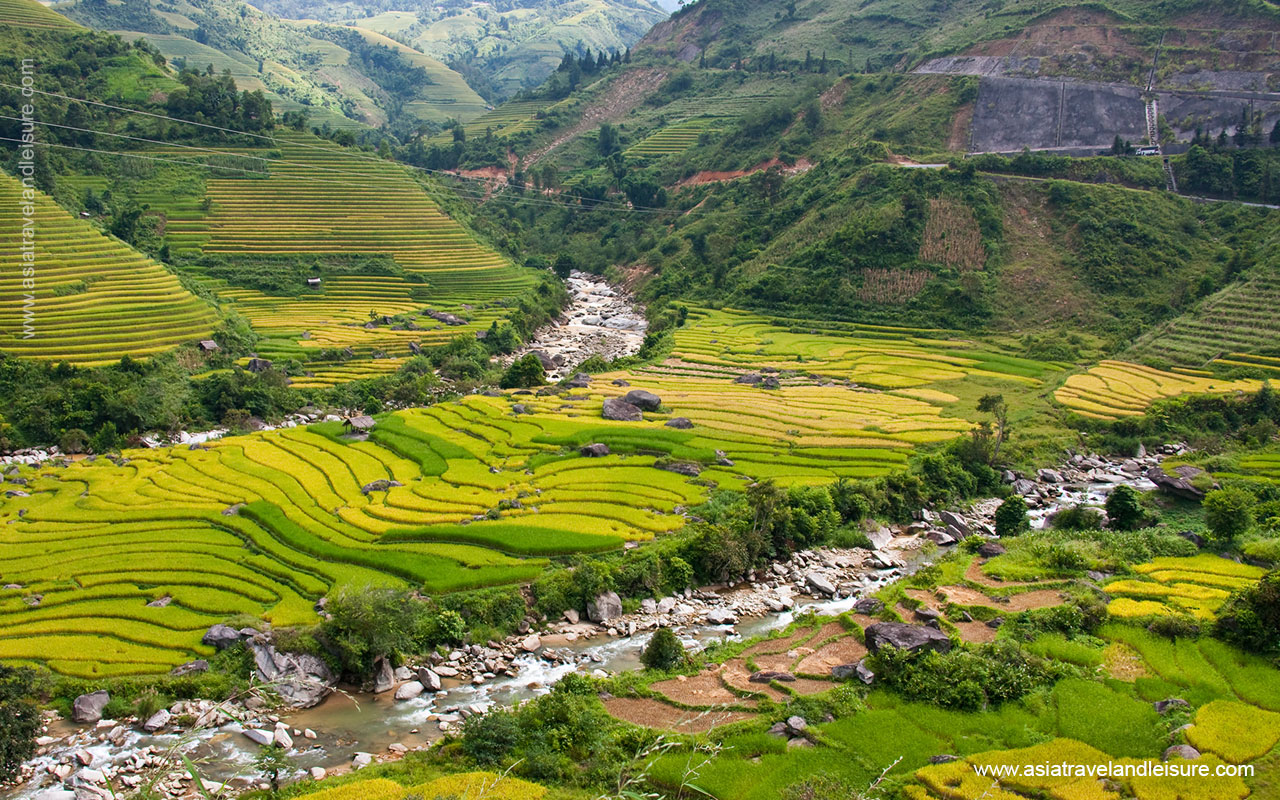 Besides, discovering the ethnic life, long-standing culture and unique custom here is indeed your must-do in Ta Van for the most memorable trip to Sapa. This is a reason why an overnight homestay in this ethnic village is definitely highly recommended. You can enjoy dinner with the locals, talk with them and also understand more about their culture and custom.


Don't forget to taste some food specialties in Ta Van village such as Muong Hum roast fish, Muong Khuong horse meat, and Van Ban colorful sticky rice. Besides the exotic and yummy food, you have a chance to enjoy the interesting performances of ethnic music and dance, some festivals and folk games if you come here at the right time.

From Ta Van village, you can trek easily to some other villages such as Lao Chai and Cat Cat to make your trip more exciting. Remember to wear a hat and good shoes for the long trek and take some photos of amazing sightseeing and unforgettable memories in Sapa.