Can Cau Market is one of the most famous ethnic markets in Lao Cai. Located about 120km from Sapa town and 9km south of the Chinese border, it is smaller than Bac Ha market but so colorful and outstanding.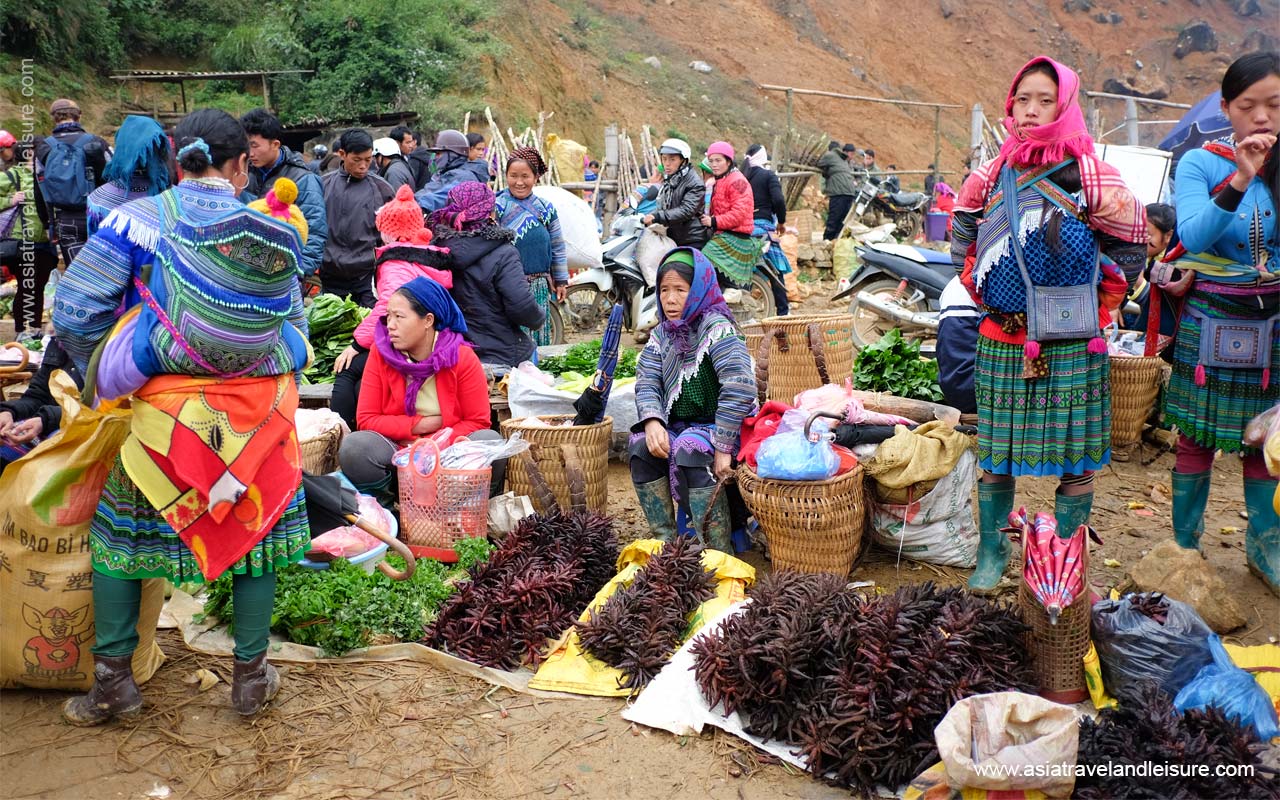 The market opens up on the weekly Saturday. It attracts many people from several ethnic groups surrounding this area like Flower H'mong, Black Dzao, Red Dzao, Tay… flocking to this market to sell and buy the local products. They walk, trek or ride the horse following the tracks and buffalo trails to go pass the peak hills, mountains, streams, rice terraces to reach the market. There are many kinds of goods from fabrics, brocades to several of livestock like pigs, dogs, chickens, horses, etc.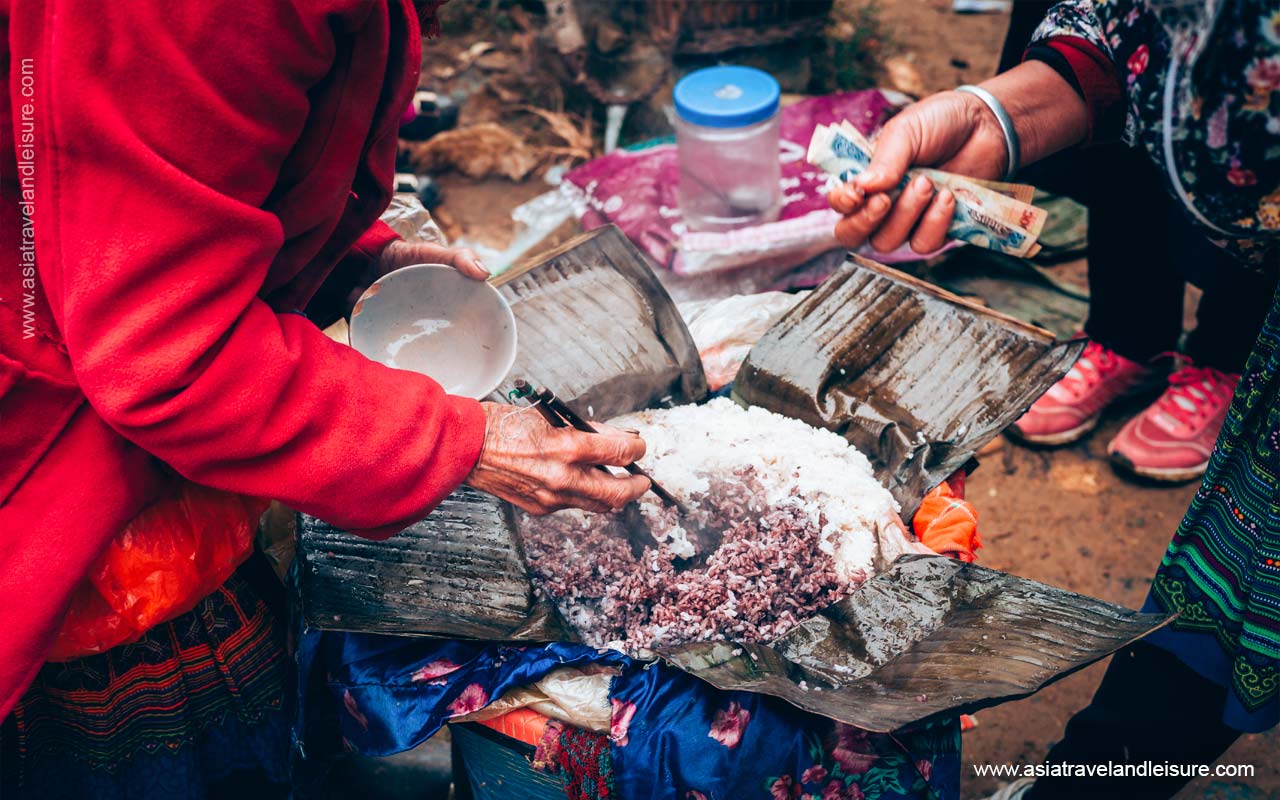 Can Cau market is the ideal place for people to sell, to buy, to talk, to drink, to meet together and to find their sweethearts. Visiting here, you will have an important chance to see, know and learn about the real life of the local ethnic people in the northeast of Vietnam.

The market starts early from 6 am until midday, so if you can, make an early start to get the most out of the experience before there is full of tourists. You can taste some local food specialties like "thang co" and corn wine, make some basic talks with the local people and take the best photos in the market. It is so exciting!