Bac Ha Market is a superb example of a traditional ethnic minority market in Northwest Vietnam. It is very well-known for the authenticity in Lao Cai Province and attracts many tourists coming here. Located about 100km from Sapa town and it takes you about 3 hours to reach there by car from Hanoi.

The market takes place every Sunday, from 6 am to 2 pm. It is so crowded with several ethnic groups such as Flower Hmong, Black Dzao, Nung, Tay, Phu La, Xa Fang… They come from the surrounding hills and valleys and have to walk for some hours to take part in the market. Here you can see the local women in their beautiful handmade traditional clothing and colorful scarves focusing on selling and buying their local products. From afar, the market is really outstanding and looks like a giant rainbow of colors.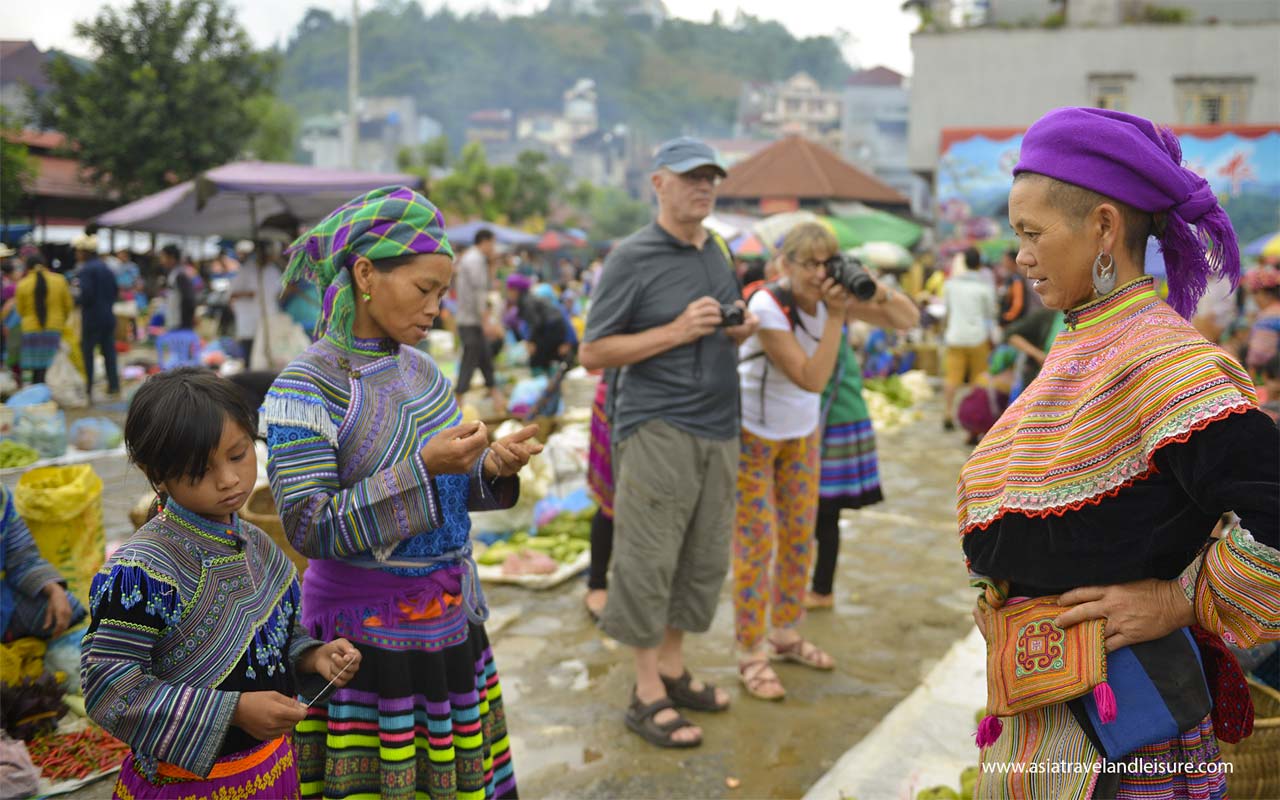 Because of opening just one day per week, villagers bring many kinds of products they have to there. The main square of the market is divided into smaller sections and each of them specializes in a particular product such as textile, fabrics, handicrafts, grocery goods, horses and farm animals.

Bac Ha market is not only a place for shopping but also a meeting place and cultural exchanges. Youngsters come here to date and find their sweethearts. This makes the market become more important to the locals.

If you want to see the market at its best, visit it before 9 am when there is not full of tourists. Wander around the market, try some local specialties, buy some souvenirs and don't forget to take the best pictures. It is so spectacular and offers you an authentic picturesque of the ethnic minorities life.