Reunification Palace, also known as Independence Palace, is one of the most famous historic sites in Vietnam. Built in 1868 and inaugurated in 1873, it is originally called Norodom Palace and Palace of Indochina Governor General. This building was the home and workplace of South Vietnam's President during the Vietnam War.

It has stayed there and witnessed the happenings of two fierce wars against the French and American colonists. The palace was an important mark to end the war and the fall of South Vietnamese Government when tank No.390 crashed through its main gate and entered the grounds on April 30, 1975. A replica of that tank is now parked on the lawn outside the building.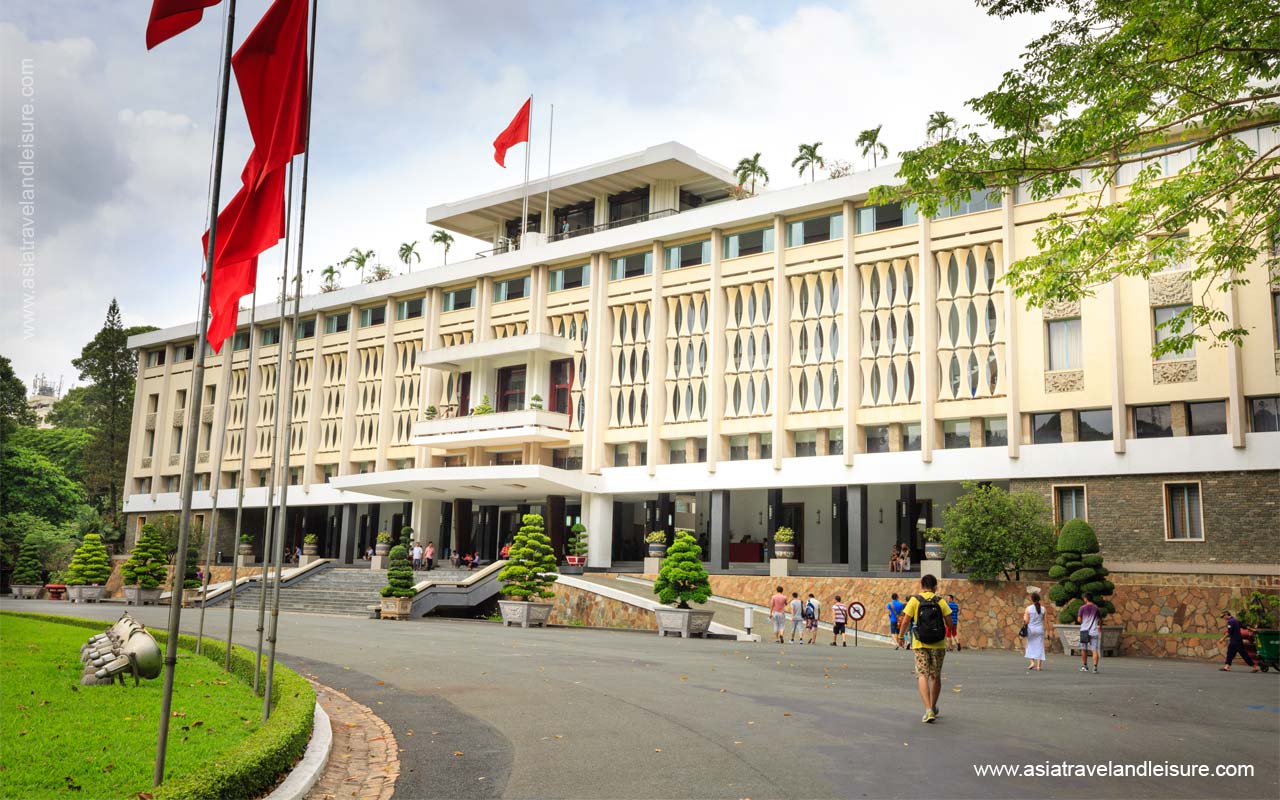 Apart from its historic significance, the Reunification Palace is also a showplace of the South Vietnamese modernist architecture and interior decoration, typical in the 1960s. Be sure to check out the impressively recreation room, featuring a circular sofa, and the eerie basement, full of vintage 1960's phones, radios, tactical maps hang on the walls and office equipment.

There is also a room filled with historic photos and a propaganda film showing how the South Vietnamese supporters and American imperialists yielded to Ho Chi Minh's indomitable revolutionary forces.

Nowadays, the Reunification Palace is a popular historical relic in Ho Chi Minh City which any tourist should not miss when visiting Vietnam's largest city. It has also been used for the Government's meetings and receptions.

The palace opens for visit every day 7:30 to 11:00 in the morning and 13:00 to 16:00 in the afternoon. The entrance ticket is 40,000VND/ per adult. Located at No.135 Nam Ky Khoi Nghia Street, District, right in the city center, you can get there by taxi or walking. The Reunification Palace is one of the must-visit places in your Saigon city tour.