Saigon Notre Dame Cathedral (Nha Tho Duc Ba Sai Gon) is one of the most famous landmarks in Ho Chi Minh City which is a must-visit place when coming to this city.

Located in the most crowded district of Saigon – District 1, on Cong Xa Paris Street, the Cathedral is also in close proximity to Saigon Post Office and Reunification Palace. It was built between 1863 and 1880 by French colonists and all the materials were directly imported from France. You can easily recognize and see the church from afar due to its unique architecture and the vibrant color of the bright red bricks outside the walls which still retains until now.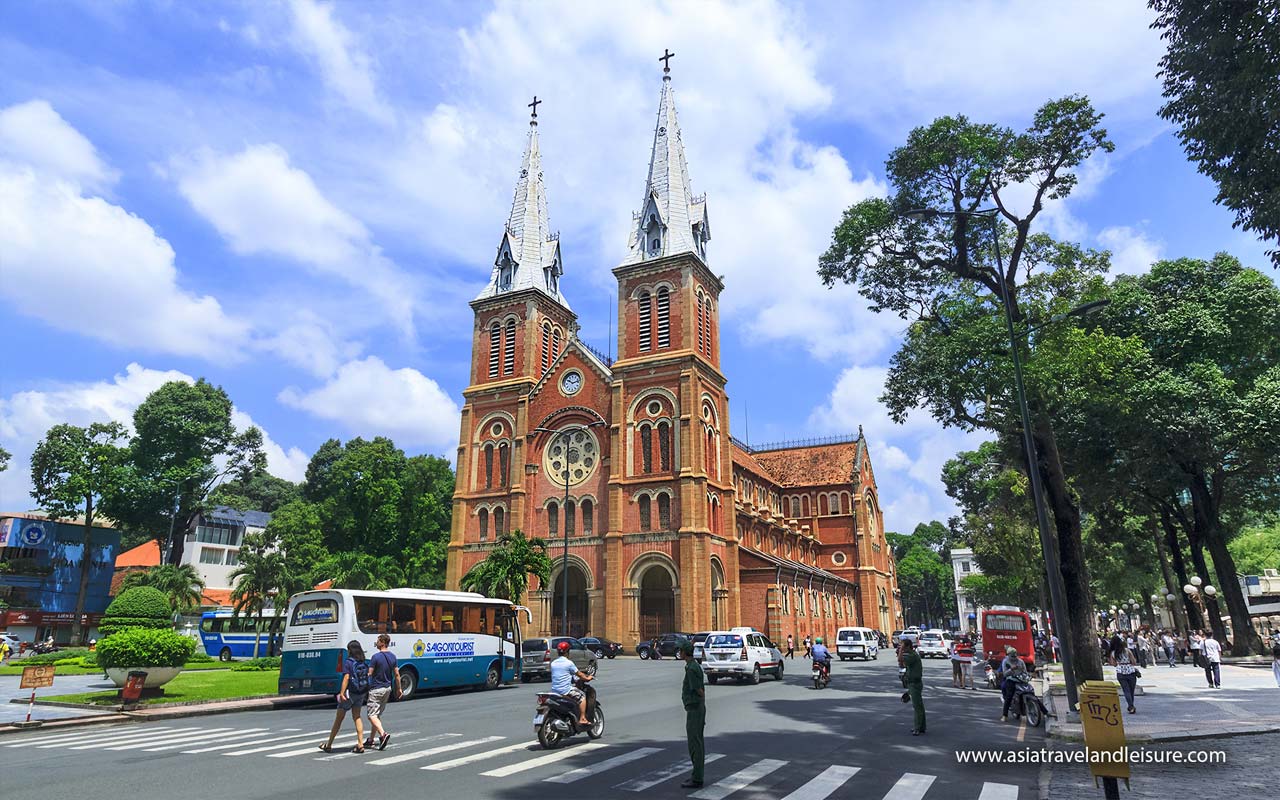 The focusing point of the building is its two identical 58-meter bell towers which have 6 bronze bells in total that still ring loudly these days. The appearance of these two bell towers does increase the value of the cathedral's unique architecture.

When you visit the cathedral, don't forget to spend some time walking around the building to enjoy its fresh color. The main gate of the cathedral, looking over a small square, is a perfect place to take a panoramic photo of the building. It looks most beautiful in daylight, together with the smiles of couples coming to take sweet pre-wedding photos or record videos.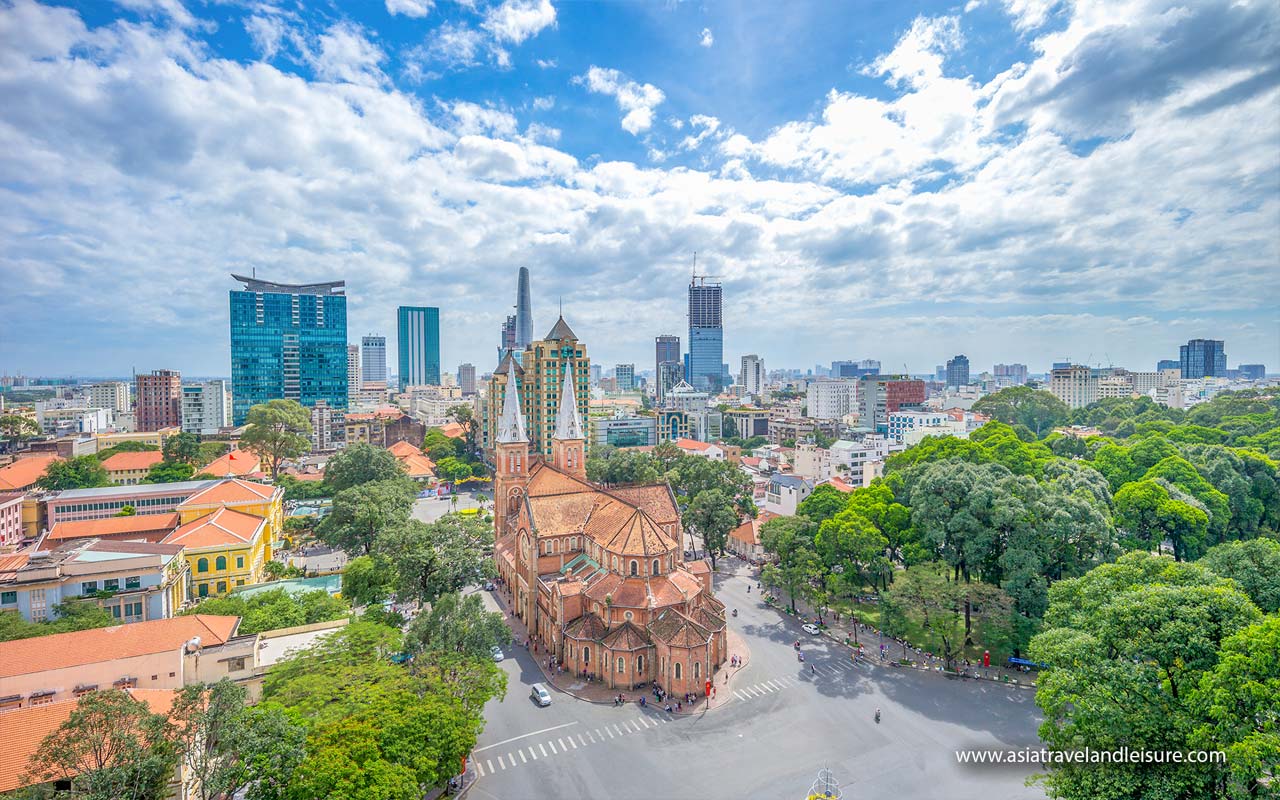 There is a statue of the Virgin Mary standing in front of Saigon Notre Dame Cathedral, which the locals claimed to have shed tears in 2005. Although the Catholic Church refuted this incident, thousands of visitors still flock to this statue in hopes of witnessing a miracle.

From June 2017, the cathedral is closed for a large-scale renovation, expected to complete at the end of 2019. The masses are still held weekly but guests are not allowed to visit for safety reasons. You can still admire the scenery or take pictures from afar. If you would like to attend the mass, the Sunday mass at 9:30 am is the best. Remember to wear conservatively and avoid disturbing other worshippers.

Let's come here and enjoy!