Saigon Opera House, also known as Municipal Theater of Ho Chi Minh City, is one of the most impressive examples of French Colonial architecture in Vietnam. Like Hanoi Opera House, this one is a perfect venue to enjoy opera and classical music.

Located at No.7 Lam Son Square, District 1, very close to the historical Saigon Notre Dame Cathedral and Central Post Office, Saigon Opera House appeals to your eyes because of its elegant beauty, both day and night.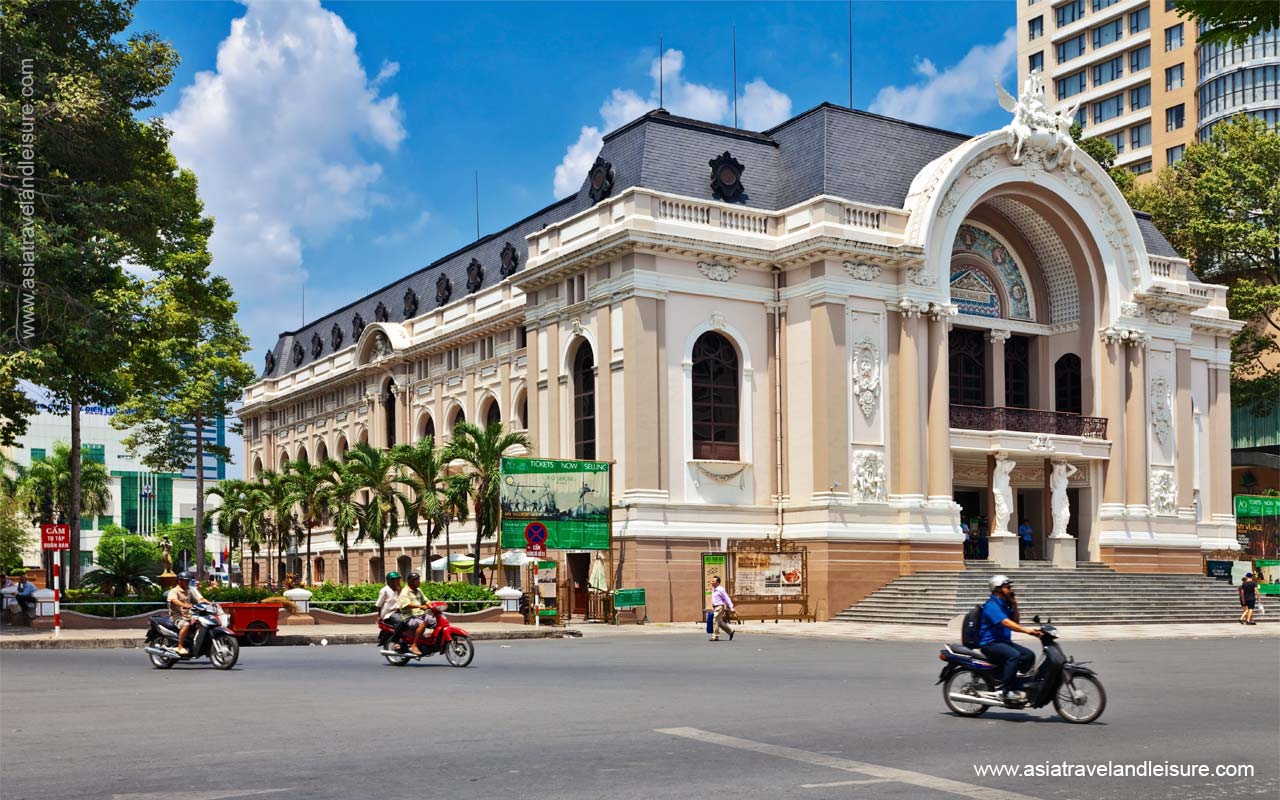 It was built in 1897 by the French architect Eugene Ferret as a classic opera house with 800 seats. It followed the "flamboyant" style of the French Third Republic with the applied ornaments, balustrades, and roof imported directly from France.

After 1956, the Opera House functioned as a home of the Lower House Assembly of Southern Vietnam. Until 1975, it served its original purpose as a theater for a variety of entertainment activities and performing arts such as musical concerts, ballet, opera, and Vietnamese traditional dances and plays.

Saigon Opera House can contain 1,800 people with the main seating floor and two levels of seating above. The best way to experience this beautiful monument is by enjoying a performance there and you have to buy a ticket for the show. Otherwise, you can go around and take the best photos of the Ho Chi Minh City's brightest building.