Saigon Central Mosque, also known as Jamia Al Muslim Cathedral, is one of twelve mosques in Ho Chi Minh City. Built in 1935 by the South Indian Muslims, this mosque was a quiet and solemn place for worshipers only from Southern India who came and lived in Saigon. But today, Muslims around the world can visit here to practice their beliefs.

Located in the heart of the city, on Dong Du Street, District 1, the mosque really stands out with its green and white color. Thanks to the convenience of the shaded verandah and cool stone floors, this is an ideal place to sit and contemplate during the hot days.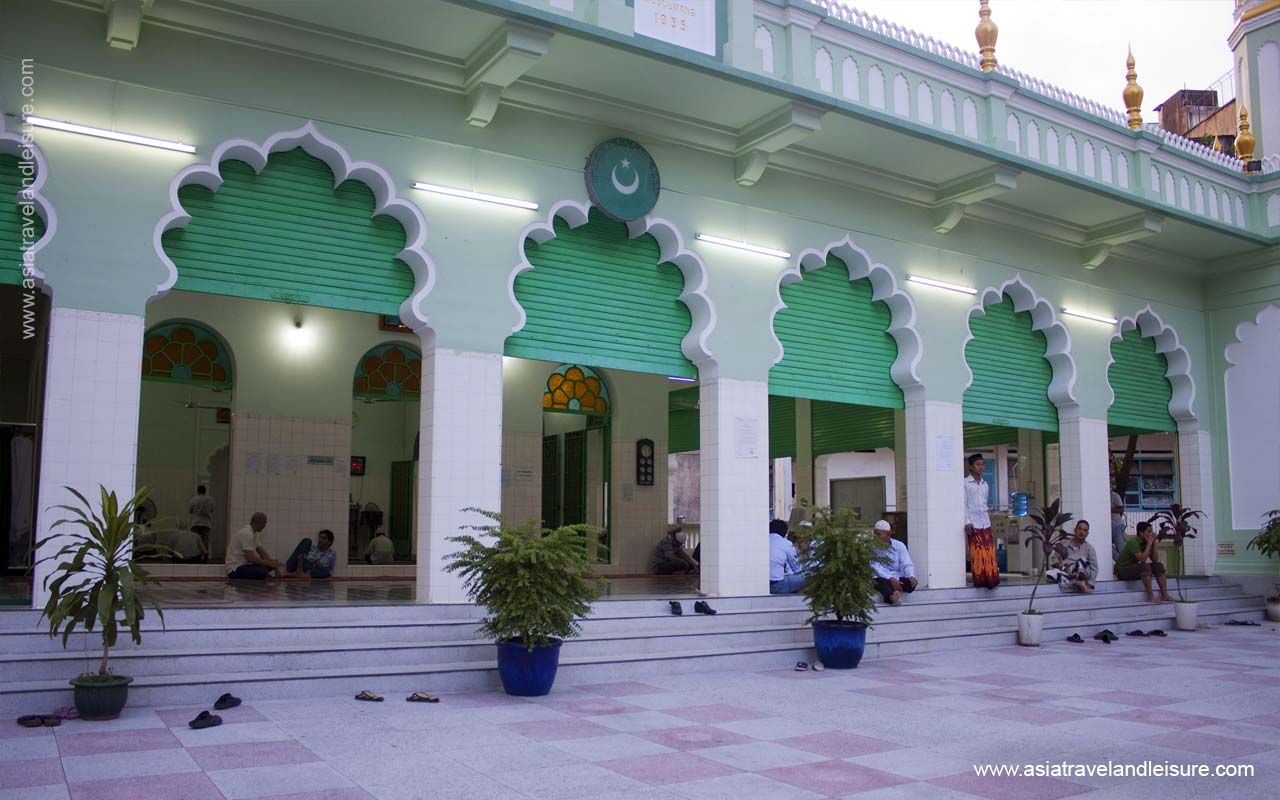 Right outside the mosque, you can easily find many street vendors selling halal foods from curries to biscuits and pieces of bread. There are also several Vietnamese restaurants opposite the mosque where you can taste some nice halal dishes for lunch or dinner.

The Saigon Central Mosque opens for free daily from 8 am to 8 pm. It is usually crowded on Fridays. If you want to understand more the Muslim culture in Vietnam, a visit to this peaceful mosque is a good idea. Remember to wear with respect, no tank tops, no short skirts and take off your shoes before entering the mosque.