It is no doubt that Saigon Central Post Office is the largest post office in Vietnam. Located at No.2 Paris Commune Street in District 1, opposite Saigon Notre Dame Cathedral, this building has become one of the city's symbol.

The Central Post Office was designed by a famous French architect, Gustave Eiffel, and built between 1886 and 1891. Being a mixture of Gothic, Renaissance and French influences, this post office fascinates tourists by its typical colonial French features, from exterior to interior design.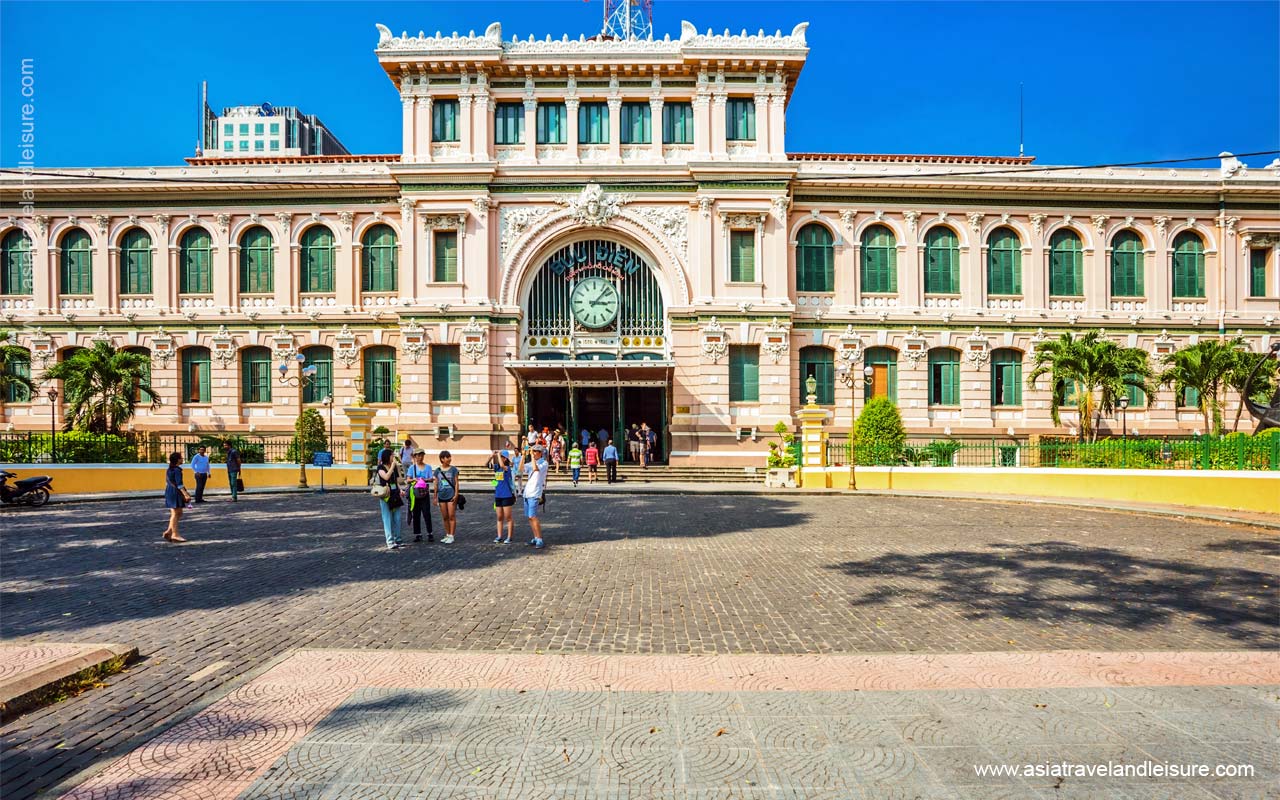 This building looks perfectly in harmony with the outside, considering its arched windows creatively designed with engaged piers, green window shutters and the main entrance with intricating ironwork. Inside, it is more elegant and shining with the glass canopy, huge ceilings, old-style telephone booths and a giant portrait of President Ho Chi Minh. There are two large maps painted on either side of the entrance. One depicts Saigon and its surroundings. The other depicts the telegraph lines of South Vietnam and Cambodia.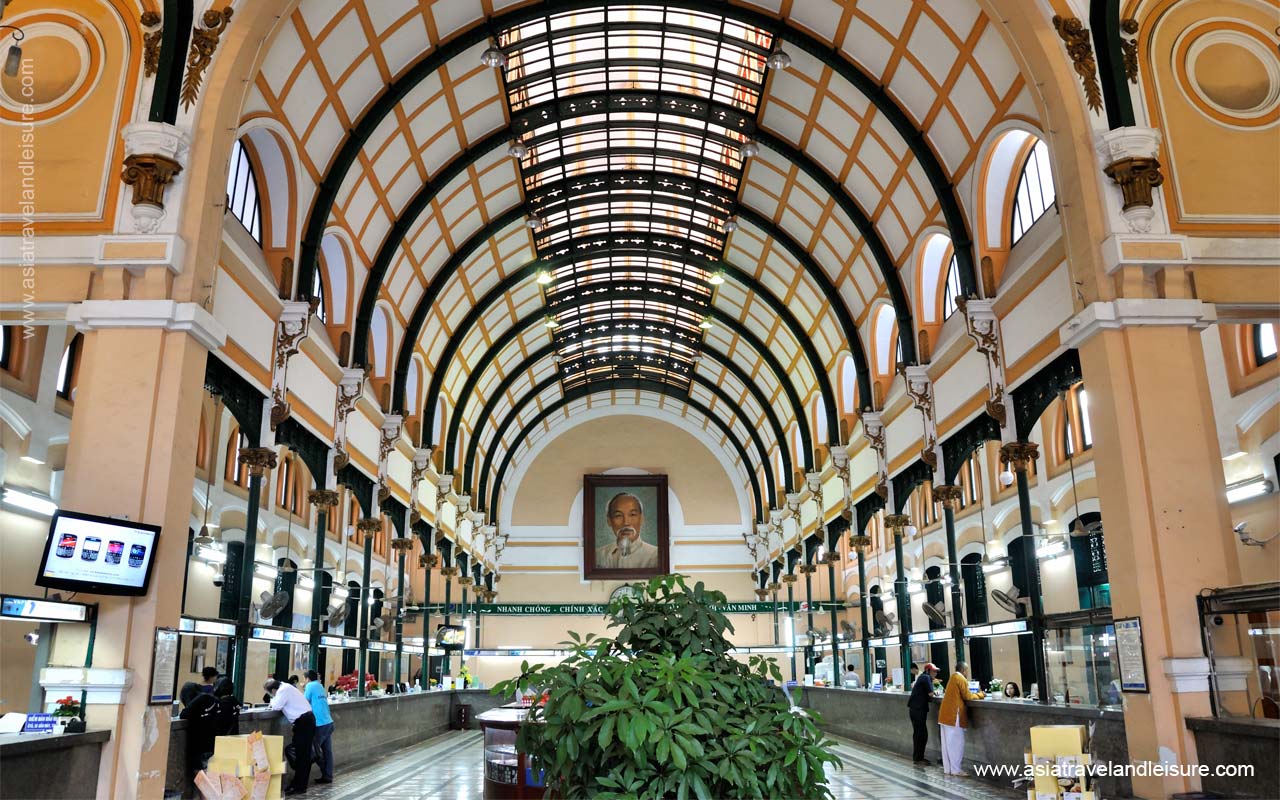 Today, the Post Office offers all kinds of traditional postal services. You can send letters, souvenirs, electronic flowers and electronic presents, exchange currencies and buy stamps and books. Or just come here to have a look and think back the past days.

The post office opens daily from 7 am to 7 pm. It is always included in any city tour along with Saigon Notre Dame Cathedral and Reunification Palace. It is also a great spot to visit in the evenings, especially on weekends as the front is a favorite hangout spot for young groups of friends and couples.

Let's go around and explore one of the most famous attractions in Saigon.