Ben Thanh Market is known as the most tourist shopping place in Ho Chi Minh City. Being a hectic market during the daytime as well as a social center at nighttime, it will definitely be a must-see attraction for any visitor traveling to Vietnam's largest city.

Ben Thanh Market was built in 1870 by French and located in the heart of the city, in District 1 of Ho Chi Minh City, at the end of the shopping street Le Loi. Recognizable from its clock tower standing in front of the traffic roundabout, this is the largest old-style market with several hundred small stalls stuffed with all kinds of goods.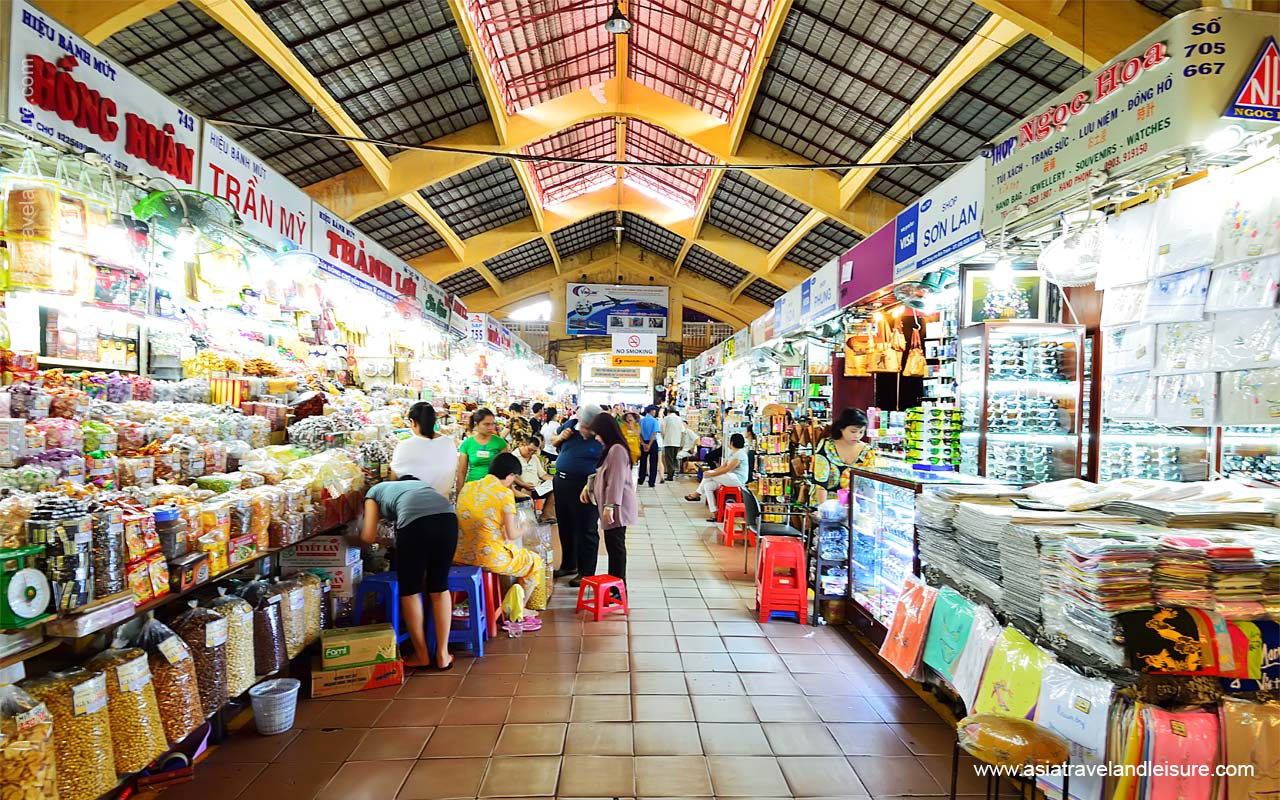 In the morning, Ben Thanh Market stands out with lots of traditional shops and stalls inside. You can find almost everything you need here such as clothes, footwear, accessories, jewelry, hardware, pet shops, handcrafts, tropical fruits, flowers, nuts, vegetables, dry goods, etc. The market atmosphere may be a little bit hustle and bustle.

Due to its popularity with tourists, the market is now divided between tourist goods (jeans, T-shirts, smaller souvenirs in abundance) and regular items (fruit and vegetables, rice, kitchen wares, flowers, meat, fast food and local-style pickled fruits and candies).

After 6 p.m, the shops and stalls inside the market are closed, but several restaurants and street stalls are open outside the market. This turns Ben Thanh Market into a night market which is also busy and interesting. It is a good chance to experience a colorful nightlife with a wide range of goods and souvenirs to choose from. Don't forget to taste various kinds of local dishes like banh xeo, banh cuon, banh beo, cha gio, hu tiu.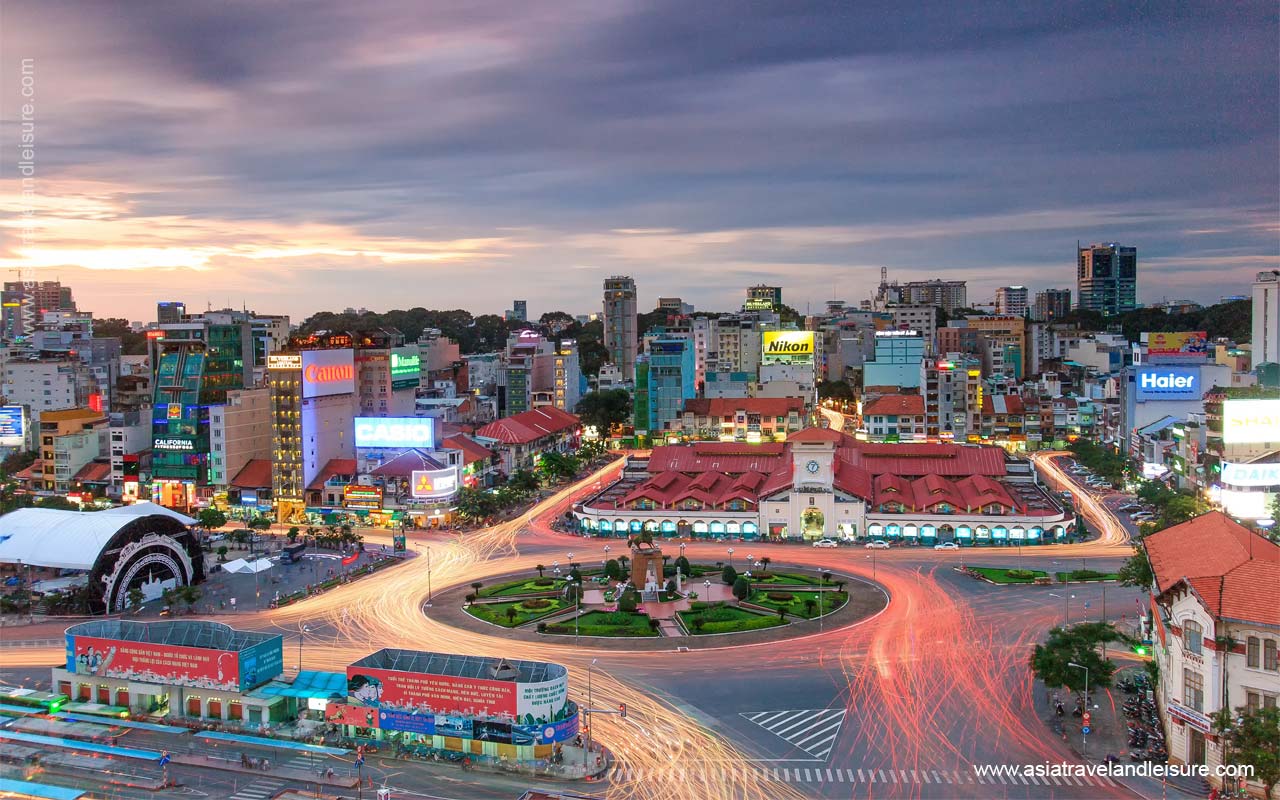 Although the quality of goods is quite good, prices here are often two or three times higher than the usual. So remember to make some bargaining. It is always best to go at least three or four shops and hunt for the best deals instead of buying at first sight, which allows to save money.

The Ben Thanh Market opens its doors in the early hours of the morning and closes at 6 p.m from Monday to Sunday; only during the Lunar New Year and national holidays some shops may be closed. From 6 p.m until midnight, it continues the night market outside on the surrounding streets.

Your trip to Ho Chi Minh City will be uncompleted if not to visit Ben Thanh Market, a symbol of the city, to experience the local life and the real Vietnam. See you soon!