Although Lan Ha Bay is lesser known than Ha Long Bay and Bai Tu Long Bay, it is considered as one of the most beautiful bays in Vietnam. Located at the east of Cat Ba Island and adjacent to Ha Long Bay, it is such a tranquil and less touristy area with around 400 islands with many interesting shapes. Especially, all islands and islets in Lan Ha Bay are covered in lush green vegetation.

There you can explore the real beauty of the bay with some most famous attractions such as Hospital Cave, Monkey Island, Cat Co beaches, Cai Beo floating village, Viet Hai floating village, etc. Visiting Lan Ha Bay, you will have a wonderful opportunity to enjoy a variety of activities.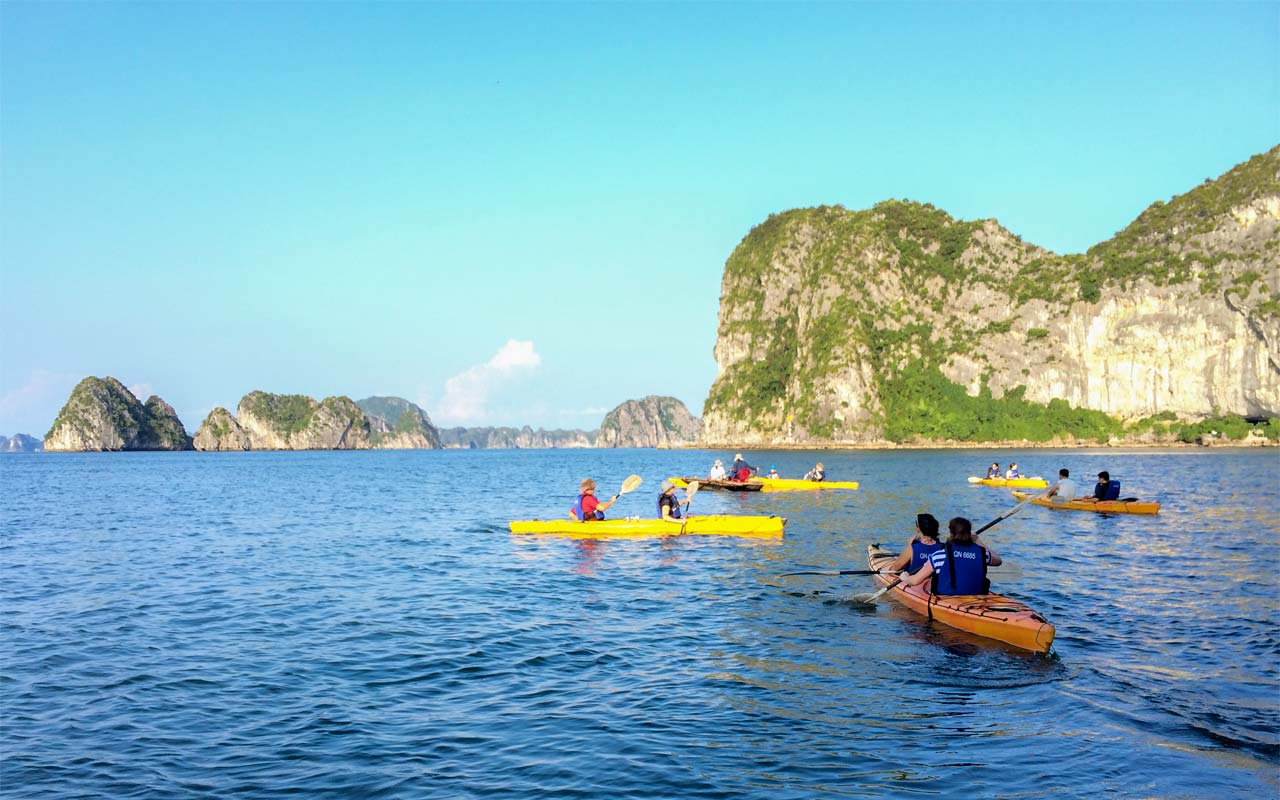 There are many beautiful beaches in the bay stretching between majestic mountains are absolutely ideal for swimming and sunbathing. It is also a perfect place for kayaking through floating villages, islets, lagoons and private beaches. And then you will have a chance to get in touch with nature and explore the local daily life here. For those who want something more adventurous, scuba-diving or snorkeling to admire the colorful coral reefs is the best.

From the center of Cat Ba, traveling to Ben Beo pier, you can buy the sightseeing ticket then hire a boat to take you to the place you want. If you just want to visit the surrounding places of the bay, you can hire a small motorboat from the locals.

With a cool and fresh climate, tourists can come here all year round. In summer, it is so crowded with many domestic visitors. The best time to visit this bay is from September to November with pleasant sunshine, cool breezes, and blue sky and ocean.